Check Out Grave New Iron & Wine Video for "Thomas County Law"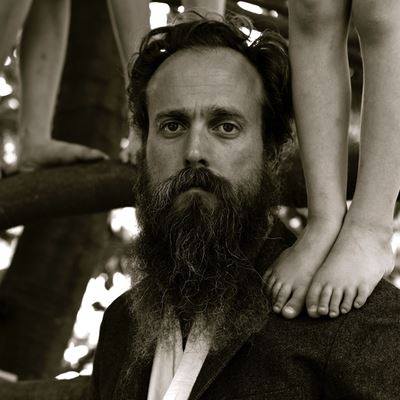 Iron & Wine's Sam Beam has been all over the map lyrically. But while Beam's geographical subject matters have ranged beyond the South (among other sites, Hollywood and Los Angeles have shown up), a good majority of his songs have been set in his Southern homeland. Yesterday Beam added another fine South-set song entitled Thomas County Law (Georgia) via the release of its official video, which you can watch below. Beam obviously enjoys gallows humor since he chose yesterday, his birthday, to release this video in which he gives the eulogy at his own, unattended funeral. That's funny!
Thomas County Law follows Iron & Wine's announcement of impending new album Beast Epic on Sub Pop Records, and the release last month of the superb new song Call It Dreaming.
About the new song, Beam has written: "The song's content has to do with both denying and accepting one's origins.  So I think a film of me giving the eulogy at my own funeral is ecstatically appropriate.  [In the song's video] the building really did all the heavy lifting for us as we started brainstorming the concept together.  I like the simplicity of it: a task begun and finished."
As usual, Beam's lyrics contain poetic gems such as:
"The church bell isn't kidding when it cries for you."
"There's nowhere safe to bury all the time I've killed."
And this stellar stanza:
"Thomas County Law's got a crooked tooth
There ain't a mother with a heart less than black and blue
When they hold 'em to the light, you can see right through
Every dreamer falls asleep in their dancing shoes
I may say I don't belong here, but I know I do"
Epic Beast will be released on August 25th on Sub Pop Records and you can pre-order it HERE.