Watch Aimee Mann and Band Perform Crazy-Good "Patient Zero" on Conan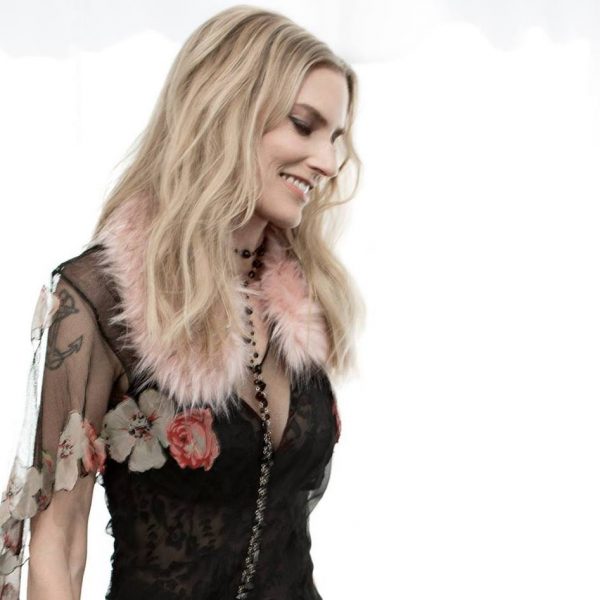 Aimee Mann's crazy-good album Mental Illness remains one of our Best Albums of 2017. The roundly-praised album is perfectly produced and arranged, and is filled with memorable melodies and adroit vignettes of this majorly mental, modern life. Among our Best Songs of 2017 from the album is the heart-rending, socially-anxious Goose Snow Cone and the masterful  Patient Zero. This week Mann, co-writer and harmonist Jonathan Coulton and pizzicato-plucking ensemble showed up on Conan to killing-ly perform Patient Zero. The performance is a great reminder of the song's well-honed lyrics, producer Paul Bryan's string arrangement, and all as adroitly delivered by Mann, Coulton and the workers on the string-gang on Conan.
Mann discussed the song on the always illuminating Song Exploder podcast. As explained there, Mann originally wrote the crushed-Hollywood-hopes song after meeting then Hollywood-newcomer Andrew Garfield (The Social Network, Silence, Hacksaw Ridge). As she evidently often does, Mann initially framed the song as a waltz, before sending it to pal Coulton for re-imagining. Coulton waltzed it up to 4/4 time and introduced some new melodies and added the "lights of the canyon" chorus [Ed.: wouldn't "stars of the canyon" have made more sense contextually?]. Regardless, it's a great song worthy of Mann's much-loved Elliott Smith.
Watch the performance below, and afterwards check out the official video for the song and the song's lyrics at bottom.
You can pick up Mental Illness HERE.
Patient Zero:
"They served you champagne like a hero
When you landed, someone carried your bag
From here on out, you're patient zero
Smelling ether as they hand you the rag
Life is good
You look around and think
I'm in the right neighborhood
But, honey, you just moved in
Life is grand
And wouldn't you like
To have it go as planned?
Go as planned
Hip hip hooray, hocus pocus
With some magic you can fly through the air
But when you're the guy pulling focus
There are people who will wish you weren't there
Life is good
You look around and think
I'm in the right neighborhood
But, honey, you just moved in
Life is grand
And wouldn't you like
To have it go as planned?
Go as planned
Go west, young man
Go west, take a real screen test
Doesn't count as a job well done
The locusts had their day
The suckers pay and pay
Carmen Sternwood probably pulled that trigger for funAnd in the hills where hope is such a constant companion
Close enough to almost touch the lights of the canyon
The lights of the canyonBut news filtered over the transom
That a villain ended up with the part
You paid your respects like a ransom
To a moment that was doomed from the startLife is good
You look around and think
I'm in the right neighborhood
But, honey, you don't belong
Life is grand
And wouldn't you like
To have it go as planned?
Go as planned
And in the hills where hope is such a constant companion
Close enough to almost touch the lights of the canyon
The lights of the canyon
The lights of the canyon
The lights of the canyon
The lights of the canyon"