Review: Mondo Cozmo Ends 180 Days On the Road With Triumphant Homecoming Show at El Rey Theater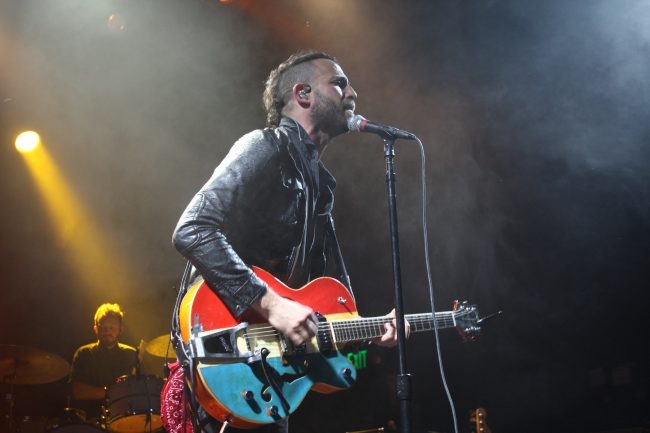 Anticipation ran high inside the sold-out El Rey Theater this week as Mondo Cozmo's hometown fans filled the welcoming art-deco venue for the newly-anointed (by us) Best New Band of 2017. We had tasted the anthemic powers of the band live in July, but after touring non-stop for 180 days (as leader Josh Ostrander emphasized to the crowd) these gifted and indefatigable musicians have taken their art higher and higher. As Ostrander would say, "this is what not giving up looks like!" Mondo Cozmo is rounded out perfectly with talented band members Drew Beck on guitar, James Gordon on keys/vocals, Chris Null on bass/vocals and Andrew Tolman on drums. Null's stellar bass lines, stage antics and vocals stood out more this night than in July when he seemed (understandably) exhausted.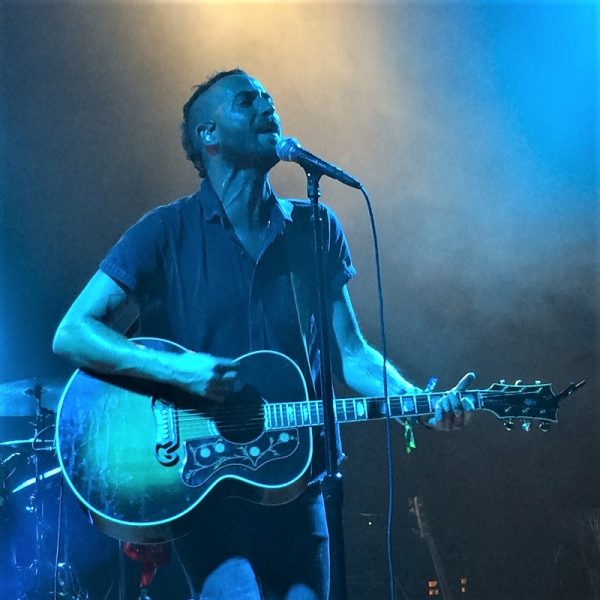 Just as they did in July, Mondo Cozmo came out at the El Rey with the slow-build-and-bash of Chemical Dream, with Ostrander stalking the stage before taking the audience to a Higher place. The crowd was instantly won over and in step with their hometown heroes and enraptured as Ostrander played musical Pied Piper and implored all to Come With Me on that incessant rocker. After down-shifting briefly and de-jacketing for the affecting ballad Angel, the band performed the unreleased song Future Bends, with its gripping nods to Neil Young ('My my, hey hey") and Thunder Road-era Springsteen ("'Cause tramps like us were born to die"). Hold On to Me, filled with its seeker yearning, brought the first chills of the night. Hit single Shine followed with its prayerful, everyman-Jesus emphases and the crowd singing along at the top of their lungs. Thunder then lit up the room with its Radiohead/Boss elements and powerful lyrics, ending with Beck and Null in musical scrum and Null falling to the floor to finish the song on his back. The new album's great and languid title-track followed with its well-wrought time-travel homage to a lover featuring ghosted-harmonies and Tolman galvanizing with his effortlessly fantastic drum rolls. We are rarely impressed when new bands do cover songs, but Mondo Cozmo's cover of The Verve's Bittersweet Symphony was gigantic with the band pouring everything they had into the song to magnificent effect (Beck's guitar added immensely to the cover). Ostrander then succumbed to the 180 days of effort and collapsed to his back before bouncing back to give a great reading of Bowie's Heroes and closing the night with the extraordinarily catchy and striking single Automatic.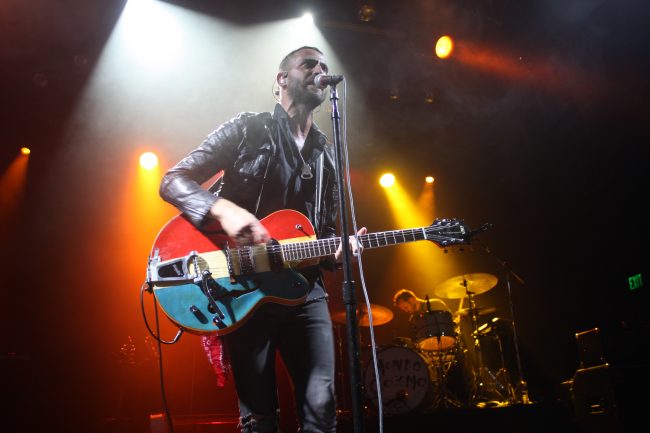 With the El Rey crowd giving the band a hero's welcome, it was a perfect homecoming for a band well on its way to deserved artistic and other riches. Catch 'em if you can (they will head out shortly to support Spoon for a bit–a phenomenal double-bill).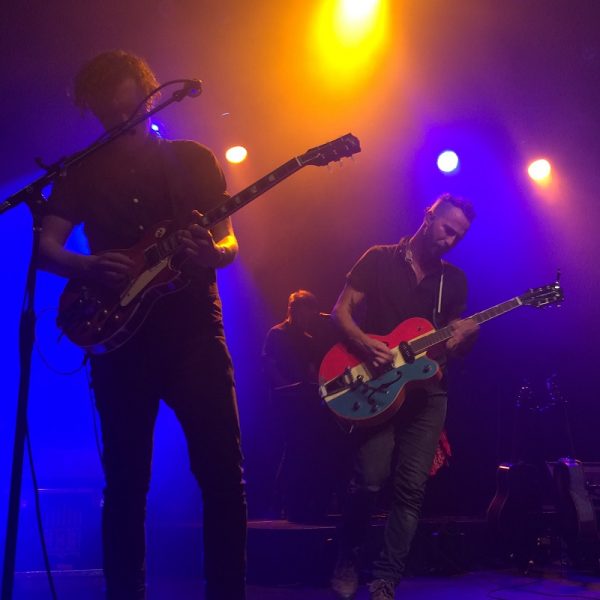 Their outstanding debut album Plastic Soul is out on Republic Records, and you can order it HERE.
Setlist:
Chemical Dream
Higher
Come With Me
Angel
Future Bends
Hold On to Me
Shine
Thunder
Plastic Soul
Bitter Sweet Symphony
11 Acre
Heroes
Automatic
Photos by LA Music Scene