See and Hear Why Julien Baker's Upcoming Album "Turn Out The Lights" Is a Must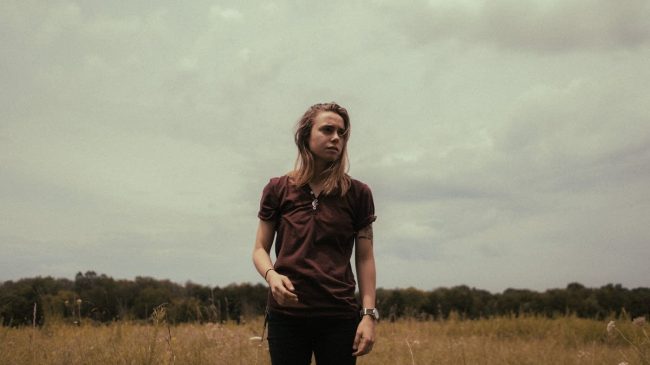 In dishonor of Harvey Weinstein (the callous iceberg at the tip of the proverbial iceberg) and his predatory ilk, we'll close out the week highlighting some phenomenally independent female artists. Yesterday was Miya Folick and her firestorm. Today, we feature Julien Baker.
We've been huge fans of Baker's music ever since we first heard her great Sprained Ankle in the fall of 2015. Since then Baker has signed to Matador and will release her follow-up album, Turn Out The Lights, on October 27th. Baker has thus far released the revealingly raven Appointments song and powerful video (watch below) and she recently released the title-track to the new album via the song's official video (watch the affecting video immediately below). When Baker turns out the lights at 2:30 and turns up her vocal siren, we hear a primal call of self-preservation, resolve and fortitude that a million Weinsteins can't suppress. Clearly Baker has also turned up the production values with Matador. Brava Ms. Baker!
Afterwards, check out superb vignettes from Baker's recent appearance on Chris Thile's Prairie Home Companion. In addition to a stellar read of Appointments, Baker performed another affecting new song, Hurt Less, with Camille Faulkner on violin. And then gave a luminous reading, with Chris Thile on mandolin and harmony, of the uplifting hymn It Is Well With My Soul. It is well indeed. Go forth in that spirit.
Baker heads out on her world tour in support of the new album on October 20th, which will bring her to the West Coast and Cali in December. Get your tickets HERE.
You can pre-order Turn Out The Lights HERE.