Check Out Spoon's Riveting Performances on CBS This Morning and Town Hall (formerly Prairie Home Companion)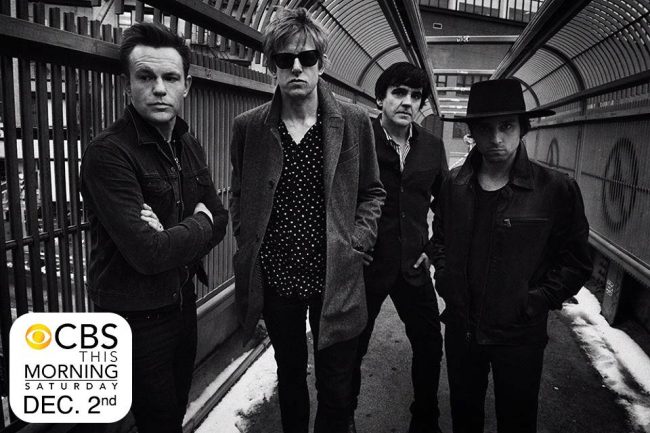 When it's this good there's no need to switch horses. Starting where we left off last week, over the weekend Spoon appeared on CBS This Morning and Town Hall (the old Prairie Home Companion, sadly renamed). Below first check out the mesmerizing three songs off their Best Albums of 2017 contender Hot Thoughts and a great interview on CBS This Morning. Then go HERE to listen to Spoon perform and be interviewed at the 50:40 and 1:41 marks. This is a band at the top of their powers and heading ever-higher. Wow!
You can catch Spoon live at the Arlington Theater in SB on January 18th. Don't ya miss it! Get tickets HERE.