Review: Courtney Barnett At Peak of Powers at Pico Union Project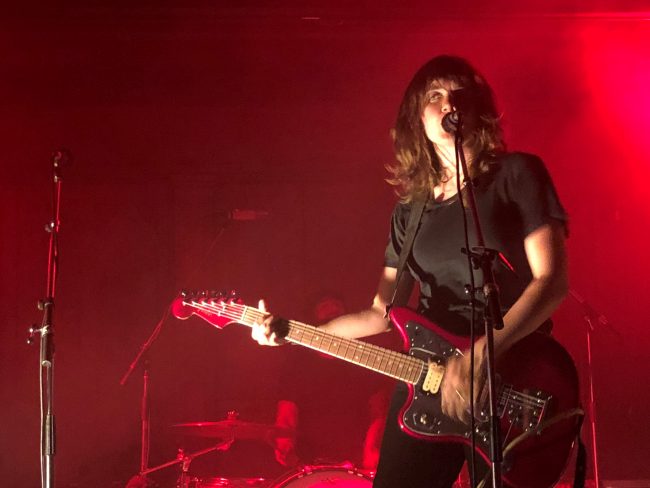 After waiting 4-1/2 years to finally catch the brilliant musical force that is Courtney Barnett, we were treated last night to an intimate, but raucous, show by Barnett and her brilliant band at the sold-out and febrile Pico Union Project.  Yes, we had caught a show of Barnett's and Kurt Vile's joint tour last year in support of their fine album, but we craved unadulterated Courtney. And last night gave us the uncut Courtney we needed, and it was pure delight. In addition to her melodies and incisive lyrics, Barnett's unorthodox claw-hammer, finger-pick guitar-playing continues to wow and particularly live while in full-flow.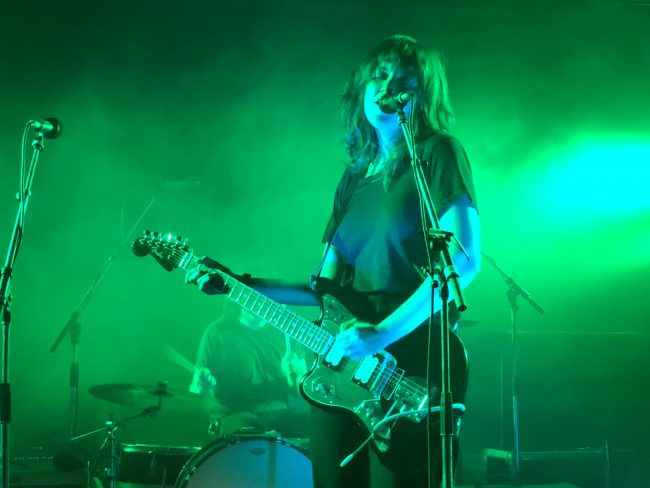 The obviously confident and commanding Barnett hit the PUP stage with a sweet swagger, letting the crowd know she meant business by throwing down song after song and riff after riff of furious abandon. She performed her fantastic-sounding new album, Tell Me How You Really Feel, from front to back in sequence. Our album review in short: the world is in for fistfuls of smashing new songs. Live highlights from the album included Hopefulness, the rollicking, groove-riddled City Looks Pretty, Charity, Need A Little Time, Walking On Eggshells, and Sunday Roast.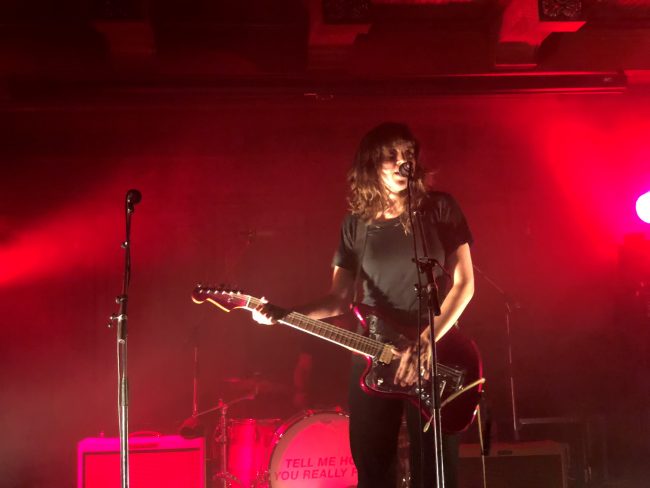 After knocking out the new album, Barnett shifted into the "hits" half of the night (see setlist below). Thankfully she played the all-time word-play great Avant Gardener and a revved-up version of the heart-strung Depreston, but also reached back for fan-faves Anonymous Club, History Eraser and Pedestrian At Best. The crowd knew every word and, despite the heat, pitched around the PUP in joyful abandon. It was a musical night to remember that set the bar very high for other artists seeking to claim the coveted Best Concert of 2018 award.
The Bay's Jay Som opened with an impressive set of jazz-prog inflected songs that spotlighted the band's superb ensemble playing. We look forward to seeing them again.
Photos by LA Music Scene.