Sufjan Stevens Releases Two Plainspoken, Love-Filled Songs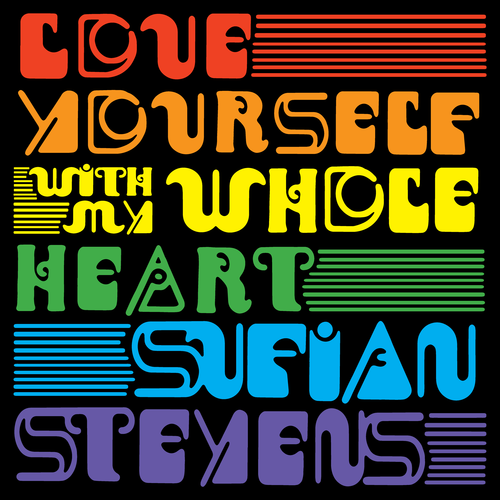 One of the best songwriters extant, Sufjan Stevens, has again graced us with new songs. Both are lyrically plainspoken and forthcoming, stripped of artifice and unencumbered. While the lyrics are effortless, the compositions, performance and production are weighty and enormous. Praise be.
According to Stevens' press release: "In celebration of Pride Month, Sufjan Stevens is releasing two new songs on the topic of love: "Love Yourself" and "With My Whole Heart," available on limited-edition 7" vinyl in late June and on all digital platforms May 29, 2019."
Listen below to the first song, Love Yourself, a newly-recorded, fleshed-out version of an old 1996 demo. The demo can be heard following the new version. The new release is heartfelt and wondrous, reminding us at moments of an older Stevens' medley in which he melds his ebullient take on Joy Division's Love Will Tear Us Apart.
Also released is a brand-new song, With My Whole Heart, which Stevens wrote in an attempt to "write an upbeat and sincere love song without conflict, anxiety or self-deprecation." Mission accomplished. Musically, the song is massive and aspirational, serving up a love-feast of sounds. Simply put, it is one of the Best Songs of 2019. A "short reprise" of the song follows to end the new release.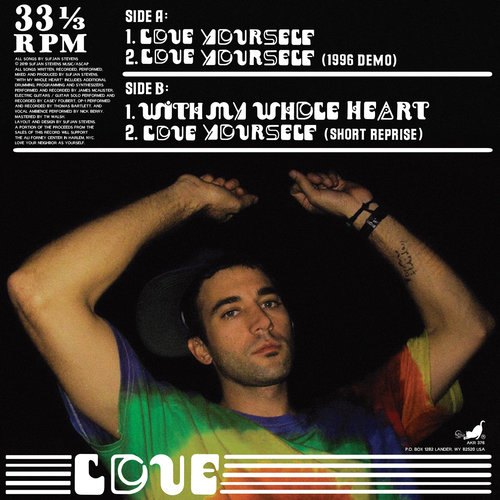 You can listen to all four tracks below. A 7-inch record will be released in late June, along with a Sufjan-designed t-shirt, both of which you can obtain HERE. Portions of the proceeds will go to the Ali Forney Center in Harlem and the Ruth Ellis Center in Detroit.