It's Been Elbow Week: Watch Elbow Wow on CBS This Morning; Brief Review of Elbow's Magnificent Show at Wiltern Theater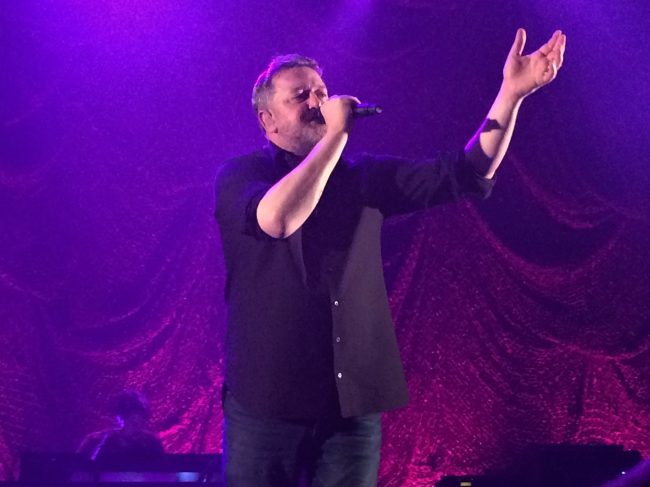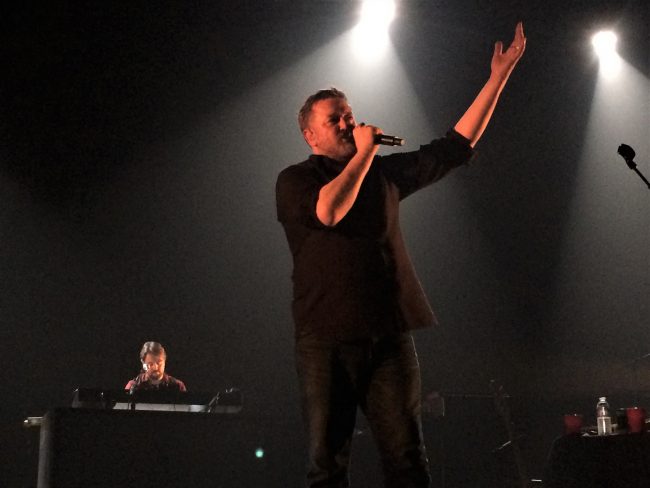 It's been a big Elbow week at Chez Lefort. First this magnificently-talented band put out a sonorous Beatles cover and performed a great set on KCRW.
And today the band appeared on CBS This Morning and gave lush performances of Magnificent (She Says) and All Disco off the Best Album of 2017 contender Little Fictions, along with fan-favorite rocker Grounds For Divorce.  Check 'em out below in all their stellar-sounding magnificence! At bottom is an interview with Guy Garvey and Pete Turner in which Garvey recounts receiving a laudatory email from Sir Paul McCartney regarding Magnificent (She Says). If it's good enough for Paul McCartney, it's good enough for you and me!
Today's CBS performances follow on the heals of their superb U.S.-tour-ending show at the Wiltern Theater in LA on Thursday. Just as they had in 2014 at the Wiltern, the band was phenomenal throughout the show, thankfully matched by an adoring sing-along crowd. Once again it was a perfect match of band and venue, and the mutual affection was palpable. Guy Garvey is one of the more charismatic and gifted singers extant, and had the crowd in the palm of his ever-outstretched hand. With a wink and a nod, and queries to the balcony, he made all feel involved and at home. The superb band members Craig Potter (keyboard, piano, backing vocals), Mark Potter (guitar, backing vocals), Pete Turner (bass guitar, backing vocals) and Alex Reeves (drums), were on serious form throughout and were fleshed out superbly with the addition of two sylvan string players/back-up singers.
Highlights from their set included the fantastic new songs Magnificent (She Says), All Disco, and Little Fictions, along with older stalwarts including Mirrorball, Lippy Kids, My Sad Captains, New York Morning and (of course) the set-closing One Day Like This. The band closed out the night with a raucous, floor-shaking romp with Grounds For Divorce. Our only complaint was that the sound in the pit was very muddled, in stark contrast to the crystal-clear sound on CBS This Morning.
The Wiltern setlist is at bottom. If they come your way in the future, recall that "we only pass this way once" and don't miss 'em.
Wiltern Setlist:
Any Day Now
The Bones of You
Fly Boy Blue / Lunette
Head For Supplies
Magnificent (She Says)
Mirrorball
Station Approach
All Disco
The Birds
My Sad Captains
New York Morning
Little Fictions
Kindling
One Day Like This
Encore:
Lippy Kids
Grounds for Divorce
Photos by LA Music Scene