Huzzahs, Hail Marys and Hosannas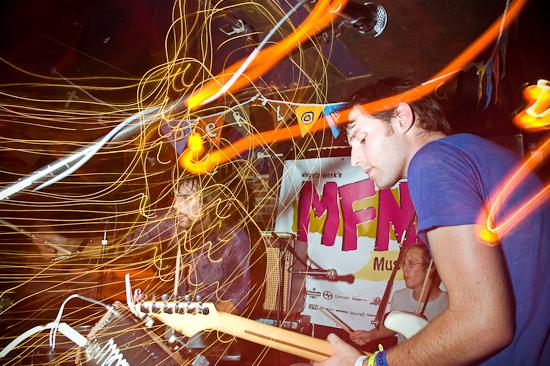 After hearing huzzahs straight from the horse's mouth (multitalented former Santa Barbaran and musician/producer, John Askew), and after major Hail Mary tosses, we ventured down to Muddy Waters in Santa Barbara to catch Portland's harmonizing Hosannas last night.
The Hail Marys entailed last minute pitches to Mrs. Lefort for an impromptu drop-in to the Muddy to catch the Hosannas apres-dinner .  An early set-time and a hallowed day led to our harmonic convergence at the venue, and off we went to hear the Hosannas.
It was miraculous that the band had even made it to Santa Barbara at all after being assaulted in the afternoon in Oakland earlier this week, resulting in a broken nose for Brandon Laws and a visit to the emergency room.  In the tradition of the age-old mantra, "the show must go on," the band played that night in the Bay Area and hasn't missed a show since.   Sporting a black eye to go with his broken nose, Brandon nonetheless played with energy and aplomb in Santa Barbara despite telling Lefort he was scheduled for a "re-set" of his nose today.  Admirable.
The Hosannas employ an eclectic blend of passionate, harmonized vocals, cleaving and clever keyboards and effects, multi-participant percussion (anchored by Lane Harrington's complex rhythms), and Brandon's stellar Gang of Four-meets-Pinback guitar playing.  The net effect is avant-melodic, and a welcome change from more standard fare, recalling Grizzly Bear and Animal Collective at times, but with its own identity.  The songs vary from borderline-precious (in a good way) to epic, and often all on the same song (give a listen to the prodigious Hidden Tone below).
After a great set by raucous openers Boomsnake, Hosannas took the stage.  With great appreciation for dynamics, the band followed the good-loud Boomsnake with a stunning acapella read of Golden Girls.  The crowd stepped in closer to catch the talent-show and as a result, the band played to an enraptured audience for its entire set.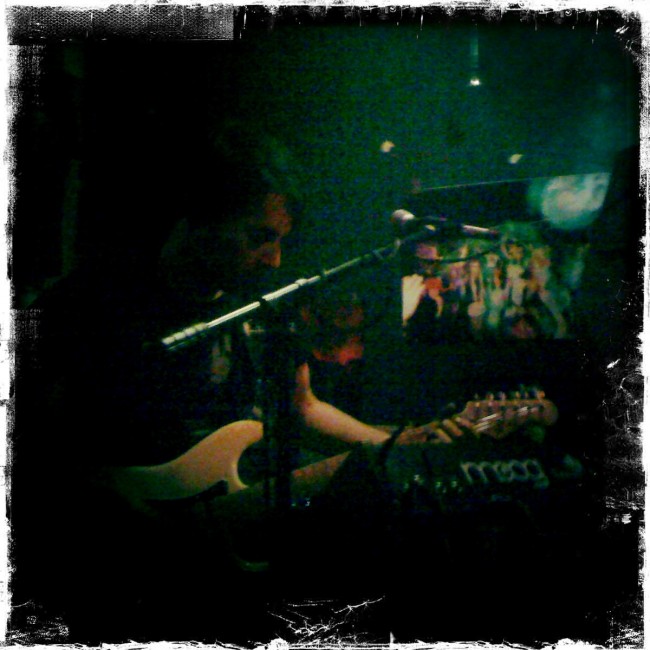 Photo:  Tad Wagner
We encourage you to pick up their "Song Force Crystal" recording from last year or their new, anthology-esque record, "Then and Now and Then."  And then get ready for their John Askew-produced third record expected out in September.  Judging by the songs and talent in this band, and the Askew-add, it's going to be epic.
Check out their song Hidden Tone below and the videos of the band performing live.
If you like what you hear and see, Hosannas will return from LA to play "Billy O's" in Ventura Monday night (5/31).  Be there.
Hosannas–Hidden Tone
[audio:https://www.thelefortreport.com/blog/wp-content/uploads/03-Hidden-Tone.mp3|titles=03 Hidden Tone]