The Year in Music, The Year in Song–2010 (Part I)
It's that time of year again.  The compilers are compiling and the spin-sters are spinning, and all are sifting their memory banks and external hard and cloud-driven drives to discern what music reverberated in their worlds this year.
We've done the same and come up with our favorite albums, songs and concerts listed in the order of preference.  In this Part I we give you our favorite eleven albums of the year.
Top 11 Albums of 2010
Why eleven albums?  Tough to say, really, except that was simply the number of albums that resisted all efforts to de-list them.
This year there was music that catapulted joy and others that dredged tears.  Still others smacked headlong through the stratosphere.  And others dropped us behind both friendly and enemy lines.  It's the conundrum you're invited to each year.  What's your favorite music?  Be careful now, others are watching and listening.  It might get subjective, and it might get loud.
1. Arcade Fire–The Suburbs.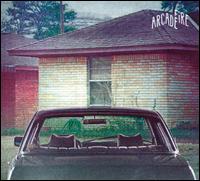 In all honesty, this record's theme took us back and aback.  We grew up racked and saddled by suburbia.  For heavens sake, we WERE suburbia.  We were raised in a shot-glass shack behind the Kmart, adjacent to a flood basin and city limits signs.  We WERE the Blue Light Special.  Or not so special.  The bottom line:  this record roundly resonated deep within us.   While some of you grew up in the inner city or the inner sanctum, most of us were part of the 60s and 70s housing belch that begat bewilderment (every time they sing the word "sprawl," which is regularly, it makes your skin crawl).  We were "boomers" or, worse yet, "sons of boomers."  Win Butler, Regine and crew give us our story back, framed in varied and brilliant (but subtly so) music. Others have tried to tell this tale, but it took a couple of ex-pats and other Montrealians to give it perspective and really level (with) us on American suburban life.  Arcade Fire.  On fire.  Again.  Highlights:  The Suburbs, Suburban War, Deep Blue, We Used to Wait, and The Suburbs (continued).
2.  High Violet–The National.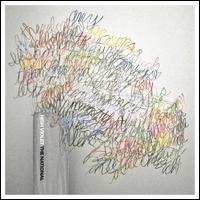 We have a soft spot for these hard Brooklyn lads.  The album grabbed us immediately by the ears and tendrils, as with most National recordings. But until we saw these songs presented live, we had no idea the worth and weight of this record.  If you want superb musicianship, composition, passion and relevance, The National are for you.  High Violet only surprised by managing to take their discography up yet another notch.  Highlights: Terrible Love, England, Afraid of Everyone, and Conversation 16.
3.  Sufjan Stevens–The Age of Adz.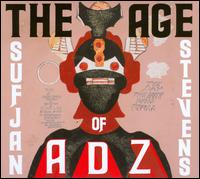 This album seemed intended as both a smack to Stevens' ever-ardent fans and a fob-off to the world.  But Stevens was just going about his business as usual, though taking it to a new level and magnifying it with new structures and overlays.  Filtered from the electronica-symphonica backdrop, we hear the usual, perfect melodies strewn throughout this justly ostentatious record.  So get over the length of the songs (not to mention the 25 minute opus), and check out the elaborate evolution of a still-yearning artist.  We admit that we doubt the ultimate merit of Creole "prophet," Royal Robertson, and his story that provides the backdrop for this record, but there's enough humanity here for all humans.  It's also the soundtrack for Revelation, so check out the new Revelator.  Highlights:  I Walked, Vesuvius, Now That I'm Older, Impossible Soul, and Too Much.
4.  Joanna Newsom–Have One On Me.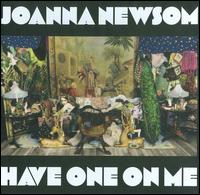 We admit that Ms. Newsom's voice is an acquired taste.  But after spending some effort, the purchase pays back the investment in spades.  With the three-disc recording, "Have One On Me," Newsom gave us a dense and astonishing opus, filled with Newsom's gifted vocals, harp and piano playing and complex song arrangements.  As usual, the music is layered, kaleidoscopic, and epic in scope. What impressed most on this record was the awe-inspiring attention to detail, and especially lyrically.  Her prior efforts, while brillig, had been comparatively jabberwocked and obtuse. But with the new record, Newsom's lyrics have evolved and become more cogent and discernible.  Chapeaux to Joanna!  Highlights: '81, Baby Birch, Good Intentions Paving Co., In California, Easy, Go Long and Soft as Chalk.
5.  The Walkmen–Lisbon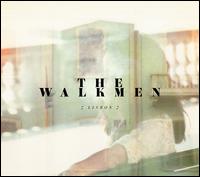 With their last few albums, The Walkmen have matured and evolved as a group, and "Lisbon" is positive proof.  For several months now, Lisbon has dominated our rebellious jukebox.  In addition to the usual song intensity, on Lisbon the band framed their songs in a spare, reverb-soaked production that deftly drew out the songs' hooks, subtleties and dramas.  And we even hear on Lisbon intermittent murmurs of optimism and assurance.  The Walkmen have added immensely to their already great discography.  Highlights:  Juveniles, Angela Surf City, Woe is Me, and Torch Song.
6.  Gorillaz–Plastic Beach.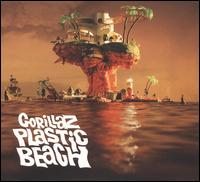 Yeah, these are the anime mofos fronting Damon Albarn and a stalwart cast (Lou Reed, Bobby Womack, Mick Jones, Paul Simonon, etc.) .  Just make believe, really, so why should you care?  Really?  Come on!  Damon Albarn has been amongst the best songwriters of the last decade-plus, and with "Plastic Beach," he is particularly animated.  These are no cartoon songs.  What may first appear to be mere storyboard and cels, ultimately hits hard regarding the world's environment and its effects on our internal environment.  And the music is a polyglot, with something for everyone.  Tour de force, not farce.  Highlights:  On Melancholy Hill, Broken, Some Kind of Nature, and Empire Ants.
7.  Local Natives–Gorilla Manor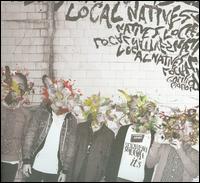 Local Natives burst onto the scene this year with their critically acclaimed record "Gorilla Manor," and their mega-melodic songs, gregarious group vocals and engaging instrumentals (including pounding, polyrhythmic, percussion).  In the vocals department, they out-Fleet Fox the Fleet Foxes.  In addition to the vocalese, their songs are laden with marvelous melodies and inventive, driving, dynamic song structures (akin at times to Vampire Weekend and Talking Heads).  Highlights:  Camera Talk, Airplanes, World News, and Cards & Quarters.
8.  Damien Jurado–Saint Bartlett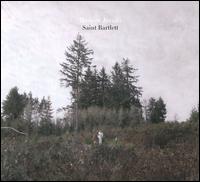 Damien Jurado has been revered on the indie scene for quite some time, penning intense and emotionally authentic songs that comprise one of the strongest catalogs on the scene.  But on "Saint Bartlett" Jurado finally found the perfect complement in producer Richard Swift.  Swift's production draws out and diversifies Jurado's well-wrought songs and, as a result, they shine through the haze.  There's everything from Spector-esque songs, to Flaming Lips-ish moments, to Neil Young-like guitar flourishes, to the usual deft-Damien ballads.  And lyrically it's another deeply contemplative set of lyrical Jurado El Dorado. Highlights:  Cloudy Shoes, Rachel & Cali, Arkansas, Kalama, Throwing Your Voice, and Kansas City.
9. Band of Horses–Infinite Arms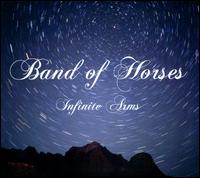 Band of Horses followed up their fine sophomore album (Cease to Begin) this year with their third long-player, "Infinite Arms", and it was infinitely armed with great music and delivery.  On Infinite Arms the band bolstered their sound and supplemented their normal guitar-driven, reverb-heavy lead vocals, with Beach Boys-esque harmonies to great effect.  Our only regret is the continued bland and obtuse lyrics.  If songwriter, Ben Bridwell, can move beyond the McKuen-esque lyrics and find a more original voice that we can hang onto, they will be moving up the list greatly.  Highlights:  Laredo, Older and On My Way Back Home.
10. Hosannas–Together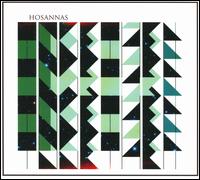 We were floored when we first heard this Portland band (live at the end of May) and subsequently became fervent fans of their dynamic and unique delivery live and on their record, "Song Force Crystal."  We were drawn in by Brandon Laws' angular guitar-playing and the band's complex compositions and uniquely harmonizing vocals.  Then Hosannas upped the ante and released one of the best songs of 2010 (When We Were Young) and a month ago delivered their phenomenal John Askew-produced record, "Together." Suffice it to say (for now) that this is extremely heady, complex material rendered by the brothers Laws and the band, with perfect production by John Askew. We have been trying to complete a post that can do this fine album justice, but with each listen we hear new elements and nuances that warrant mention.  This is one of those records that continues to reward with subtleties and bracing brilliance even after the 20th (or so) listen.  Do yourselves a favor.  Go buy "Together" here and spend the rest of the listening year listening in.  Now let us get back to completing that dang post.   Highlights:  When We Were Young, Open Your Doors, Hello Moon, The People I Know, John Pilgrim, and Multi-Chamber American Future.
11. Typhoon–Hunger and Thirst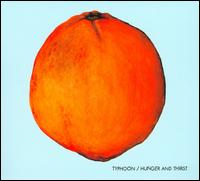 Oregon's Typhoon came out of nowhere and stormed onto our playlist for a good part of the year with their record, "Hunger and Thirst." They are literally a big band (16-19 members) with a big sound to match their passionate, well-wrought songs. Taking various pages from the Edward Sharpe/Arcade Fire/Sufjan Stevens/Cake books of music, Typhoon uses its group vocals, horns, strings and dynamic feel to great effect on "Hunger and Thirst" (the title drawn from Ionesco's final play?).  While they are not, as yet, as musically adventurous as fellow Oregonians, Hosannas or Menomena, their songs are carefully crafted and filled with fine melodies and ardently delivered.  Highlights:  Starting Over (Bad Habits), Ghost Train, The Sickness Unto Death, White Liars, Body of Love, and Belly of the Cavern.
Honorable Mentions (in order):  Plants and Animals–La La Land, Angus and Julia Stone–Down the Way, Phosphorescent–Here's To Taking it Easy, Chief–Modern Rituals, Avi Buffalo–Avi Buffalo, Flying Lotus–Cosmogramma, The Felice Brothers–Yonder is the Clock, New Pornographers–Together, Josh Ritter–So Runs the World Away, Belle and Sebastian–Write About Love, Titus Andronicus–The Monitor, and The Hold Steady–Heaven is Whenever.
There you have it.  Bring on 2011.
And let's see your favorites for 2010.