Hosannas Coming to Muddy Waters on 3/7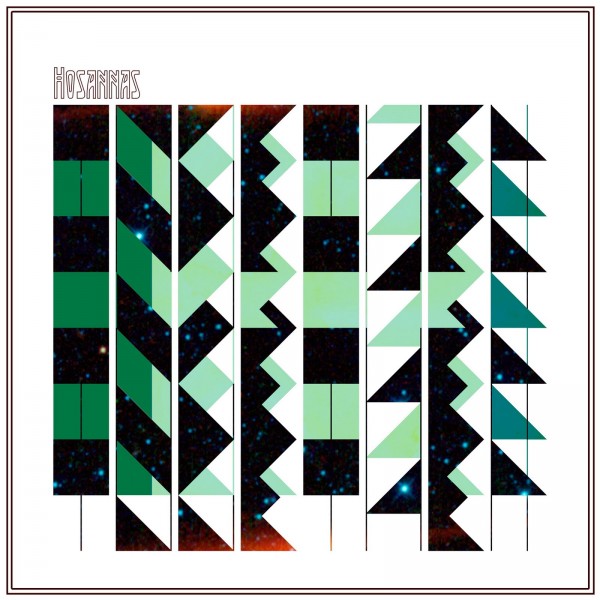 We have written repeatedly about the great up-and-coming Portland band Hosannas and their inventive songs and delivery (listing them in our top albums, songs and  concerts of 2010) and interviewed Brandon Laws of the band last year by e-mail.  And, courtesy of Club Mercy, Hosannas are returning to Muddy Waters on Monday on their way to SXSW.  The Independent's Aly Comingore gives a well-done intro/reminder on Hosannas that you can read here.
Hosannas have recently completed a new E.P. (entitled "Thug Life Nicole") produced by John Askew as a follow-on to their phenomenal Askew-produced record, "Together" released last fall.  We anxiously await the release of the new E.P. and the Muddy Waters show on Monday.
With respect to "Together," we had to shake this epoch's ever-devolving descent into synapses-lapses and let this record slowly ADD up for us.  And after many listens, we can tell you that your patience and attentiveness will eventually be rewarded with the love of deep music.  On first listen, a few of the tracks (When We Were Young in particular) are such shameless hussies that they will immediately grab you by the feet and hips and get you moving.   But the remainder of the tracks will play it more coolly with a longer courtship, sending you chocolates and flowers (maybe even a haiku or two) before they propose a more-meaningful, longer-term relationship.  Such has been the case with many of our most valued records (amongst many, all of Radiohead's post-"Bends" recordings fall into this category, and more recently, Grizzly Bear's "Veckatimest," took time to sink in).
Amongst our favorites is Open Your Doors, which opens with Satie-like piano notes that also echo Debussy's "Preludes."  And then the direct, haiku-like lyrics and the Laws brothers' harmonies are added.  And then the glorious horns enter.  And finally Pinback-like guitar work is added to the mix.  A beauty, with lyrics set forth below.
"There've been days in your life
that you'd give anything to feel alright
Oh to be dead, weightless and light
Hold on to this.
It 's easy now, you've already fallen
Open your doors, open your doors
And open your heart, open your heart
Now I am sure
Our future here requires you endure
I have always been inspired by your never-ceasing fire
Don't let it go, don't let it go.
And open your heart, open your heart.
Hosannas–Open Your Doors
[audio:https://www.thelefortreport.com/blog/wp-content/uploads/08-Open-Your-Doors.mp3|titles=08 Open Your Doors]
Other highlights from "Together" are Hello Moon, John Pilgrim, Multi-Chamber American Future and the phenomenal The People I Know. The latter song is so great that the band put out a compendium of remixes by great mixologists that you can download for free at http://www.hosannasmusic.com/.  A few of our favorite mixes are set forth below.  Come on down and check out Hosannas on Monday night at Muddy Waters.
Hosannas–The People I Know (Copy Mix)
[audio:https://www.thelefortreport.com/blog/wp-content/uploads/6.-The-People-I-Know-Copy.mp3|titles=6. The People I Know (Copy)]
Hosannas–The People I Know (Christopher Francis Mix)
[audio:https://www.thelefortreport.com/blog/wp-content/uploads/4.-The-People-I-Know-Christopher-Francis.mp3|titles=4. The People I Know ( Christopher Francis)]
Hosannas–The People I Know (Ocean Age Mix)
[audio:https://www.thelefortreport.com/blog/wp-content/uploads/1.-The-People-I-Know-Ocean-Age.mp3|titles=1. The People I Know (Ocean Age)]