When We Were Young(er)–New Hosannas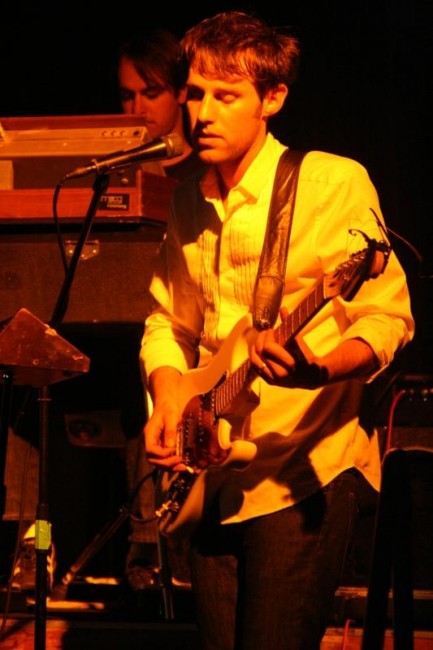 Hosannas are coming to Santa Barbara to play Muddy Waters on September 21st.   In advance of their arrival and the impending release of their new John Askew-produced record, the band has just released the first song therefrom, When We Were Young.
With When We Were Young, Hosannas have raised the bar yet again and impressively added to their stellar song list.
The song is an arresting amalgam, update and complication of the best of the 80s music on which we thrived back then.  One hears the influence of Joy Division, Echo and the Bunnymen, Gang of Four and other 80s bands, but Hosannas have made the sound their own with their inventive, vesper vocals and Brandon Laws' stellar staccato stints on Stratocaster.
"When we were young we would move to this beat; I guess we would move 'cause we needed release."
Exactly.  This song will make you move 'cause they've got the beat.  The propulsion of drums, synth and guitar swept us up.  Put it on replay and enjoy.
Hosannas–When We Were Young
[audio:https://www.thelefortreport.com/blog/wp-content/uploads/When-We-Were-Young.mp3|titles=When We Were Young]