Watch Damien Jurado Perform Songs Off Acclaimed New Album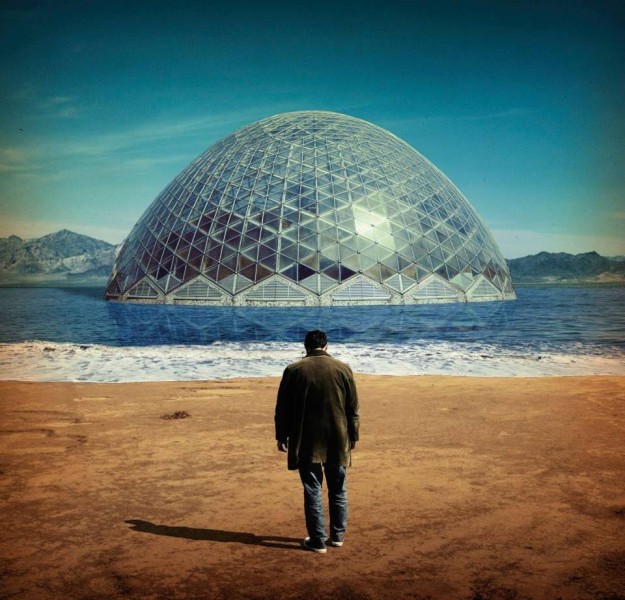 We have a long history with singer-songwriter, Damien Jurado.  Every time Jurado releases a new album, it makes our Best Albums of the Year list (see HERE and HERE).  Further, his 1999 Rehearsals For Departure album has established itself as one of the best albums ever made.
Following those hallowed heights, Jurado has recently released a critically-acclaimed new album on Secretly Canadian entitled Brothers And Sisters Of The Eternal Son.  To get a feel for the affecting new songs, check out two songs from the album that Jurado recorded solo recently at The Strongroom.   First up is Magic Number followed by Jericho Road.  After, listen to another new song, Silver Malcolm, performed recently on WPFK.  We love the unadorned deliveries of this fine storyteller's songs.
You can pick up a deluxe version of Brothers and Sisters of the Eternal Son HERE, or the regular version of the album HERE, HERE, or (preferably) at your local record store.
After you've seen why you should attend, seek out Jurado's European and US tour dates at bottom, and get ye to a show.
TOUR DATES:
02/27 | Rome, IT – Lanifico 159
02/28 | Milan, IT – Bellezza
03/01 | Zurich, CH – El Lokal – (SOLD OUT)
03/02 | Paris, FR – Cafe de la Danse
03/03 | London, UK – Village Underground
03/05 | Dublin, IE – Whelan's
03/07 | Vigo, ES – Auditorio Municipal de Vigo
03/08 | Valladolid, ES – Teatro Cervantes
03/09 | Zargoza, ES – Centro Civico Delicias
03/10 | Barcelona, ES – Sala Apolo
03/11 | Valencia, ES – Teatro la Rambleta
03/12 | Algeciras, ES – La Gramola
03/28 | Denver, CO – Marquis Theater
03/30 | Boulder, CO – E-Town
04/21 | Denton, TX – Dan's Silverleaf
04/22 | Austin, TX – Red 7
04/23 | Baton Rouge, LA – Mudwater
04/24 | Birmingham, AL – Bottletree
04/25 | Memphis, TN – 688 Cox
04/26 | Nashville, TN – Mercy Louge
04/27 | Asheville, NC – The Grey Eagle
04/28 | Atlanta, GA – Eddie's Attic
05/12 | Portland, OR – Doug Fir Lounge (TIX)
05/14 | Boise, ID – Neurolux
05/15 | Provo, UT – Velour
05/17 | Phoenix, AZ – Crescent Ballroom
05/18 | Los Angeles, CA – Bootleg Theater
05/19 | San Diego, CA – The Casbah
05/20 | San Francisco, CA – The Independent
05/23 | George, WA – Sasquatch! Festival
05/28 | Aarhus, DK – Atlas (TIX)
05/29 | Malmo, SE – Babel
05/30 | Stockholm, SE – Sodra Teaterns Kagelbanan
05/31 | Goteborg, SE – Pustervik
06/01 | Oslo, NO – John Dee
06/03 | Brussels, BE – Ancienne Belgique
06/05 | Marina Di Ravenna, IT – Beaches Brew Festival
06/07 | Athens, EL – Plissken Festival
06/08 | Belgrad, RS – KC Rex
06/09 | Zagreb, HR – Mocvara Club
06/10 | Vienna, AT – Chelsea
06/11 | Graz, AT – Postgarage
07/17 | Suffolk, UK – Latitude Festival
07/23 | Seattle, WA – Timber! Outdoor Music Festival
09/09 | Amsterdam, AN – Paradiso