The Year in Music, The Year in Song (Part II)
The Top 40 Songs of 2010 With Soul

The following were the songs that dominated our playlist in 2010.  Except for two exceptional cases, we purposefully limited bands to one song on the list in order to spread the wealth and under the theory that many of the bands whose other songs might have warranted inclusion had already received world-wide recognition via our Top 11 Albums of 2010.  That's a joke, son, but them's the guidelines.
1. The Suburbs—Arcade Fire
You could pick just about any song off of Arcade Fire's Album of the Year, "The Suburbs," whether it be Suburban War, Deep Blue, We Used to Wait, Sprawl II, or The Suburbs (continued), or whichever song sent you running from the suburbs.  We'll go with the piano-driven title track, which set the tone for all that would follow.  The Suburbs came delivered in the cool new and inventive player below.  All hail Arcade Fire.
Inspirational Verse (in homage to the self-dubbed "Dean of American Rock Critics," Robert Christgau, though he overlooks Greil Marcus) :  "Grab your mother's keys, we're leavin'…I'm movin' past the feeling and into the night."
2. Terrible Love (Alternative Take)–The National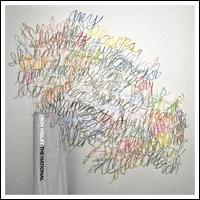 Here again, you could have taken virtually any song off of their fine album, "High Violet."  But we'll gloss over Afraid of Everyone, Anyone's Ghost, England, Bloodbuzz Ohio, Lemonworld, England and Conversation 16, and go with the alternate take of Terrible Love that was released well after the album's release.  They got it really right this time and better-conveyed the sound of the song live.  Check out the video below of the song, which gives a good flavor for the band and their live show.  And then listen again while not watching. Powerful stuff.
Inspirational Verse:  "It takes an ocean not to break!"
3. Vesuvius–Sufjan Stevens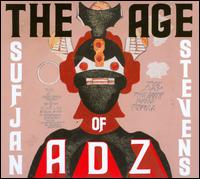 From an album ("Age of Adz") that gave us so many great songs (yes even the 25-minute Impossible Soul), including I Walked and Too Much, we'll go with Vesuvius. Sufjan Stevens 2.0 is conveyed perfectly in this song.  It starts sounding like the old "banjo-and-hush" Sufjan, and then slowly moves into the new Sufjan motif, along the way tossing in Paul Simon-esque flutes and eventually blazing the repeated choruses and the singer's new battle cry.  Levitation then follows.
Inspirational Verse:  "Sufjan, follow your heart, follow the flame, or fall in the floor."
Audio clip: Adobe Flash Player (version 9 or above) is required to play this audio clip. Download the latest version here. You also need to have JavaScript enabled in your browser.
4. When We Were Young–Hosannas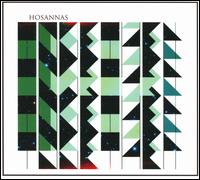 We raved about this song previously and we're sticking to rave.  The band and producer John Askew nailed the updated-Joy Division-meets-Go-Go's gestalt.  It's all there:  the Joy Division synth, drum and bass backdrop, slathered with Brandon Laws' glorious, first-chair guitar.  Hosannas in the highest.
Inspirational verse:  "When we were young we would move to this beat; I guess we would move 'cause we needed release."
Audio clip: Adobe Flash Player (version 9 or above) is required to play this audio clip. Download the latest version here. You also need to have JavaScript enabled in your browser.
5.  Fireplace–Lost in the Trees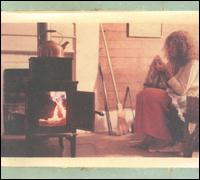 This is another great song that we hailed earlier by Lost in The Trees, the up-and-coming Chapel Hill band. We're adhering to our earlier accolades.  The jury's still out on this band long-term since not every song on their first album can carry the weight and worth of this song, which is an anthem for the ages.
Inspirational Verse:  "Cut the weight of what is too sharp to hold. So surround yourself with good people. I know it's painful, but we can stand."
Audio clip: Adobe Flash Player (version 9 or above) is required to play this audio clip. Download the latest version here. You also need to have JavaScript enabled in your browser.
6. What Did My Lover Say?–Wolf Parade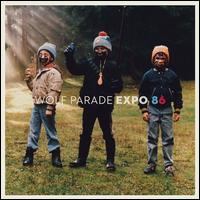 This Wolf Parade song came blasting into our ears in September and stayed in replay rotation for months.  And still it persists.  And to think we originally thought this was a Killers/Brandon song.  As we said in October, we loved the chorus and the stanza which Spencer Krug ends at 2:53 with his mocking "la la lala la la lala!!"  That's voracious verve.
Inspirational Verse:  "I got a friend who's a genius, nobody listens to him, I got some friends that got famous, la la lala la la lala!"
Audio clip: Adobe Flash Player (version 9 or above) is required to play this audio clip. Download the latest version here. You also need to have JavaScript enabled in your browser.
7. Numbers Don't Lie–Mynabirds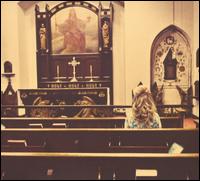 This song by The Mynabirds kicked off summer for us with its throwback piano, soul, a bit of grit, and vocals that recalled Dusty Springfield, Bobbie Gentry and other 60s singers.  And all of it was given the perfect setting by rising producer Richard Swift (Damien Jurado, etc.).
Inspirational Verse:  "You said, 'One and one and one and one is three,' But I know my lines and my graphs and my math, Honey that ain't me."
Audio clip: Adobe Flash Player (version 9 or above) is required to play this audio clip. Download the latest version here. You also need to have JavaScript enabled in your browser.
8. Camera Talk—Local Natives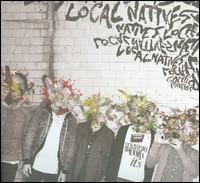 Local Natives have escaped and gone world-wide this year, receiving huzzahs from around the indie globe.  We agree and had confirmation when they came to town in September.  Camera Talk is just one of many great pop songs off of "Gorilla Manor."  But it's the first that caught our intention.  We loved the inventive song structure and harmonized chorus.
Inspirational Verse:  "We'll all be leaving with a broken heart, wallets empty and we're back at start."
Audio clip: Adobe Flash Player (version 9 or above) is required to play this audio clip. Download the latest version here. You also need to have JavaScript enabled in your browser.
9. Love More—Sharon Van Etten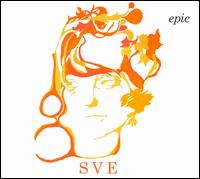 We'll admit that we didn't catch on to Van Etten until November.  But this epic song grabbed us by the lapels and compelled us to listen.  Anything even remotely related to The Antlers is alright by us.
Inspirational Verse:  "And she took the time to believe in, to believe in what she said, and she made me love she made me love she made me love more."
Audio clip: Adobe Flash Player (version 9 or above) is required to play this audio clip. Download the latest version here. You also need to have JavaScript enabled in your browser.
10. You're Not Alone–Mavis Staples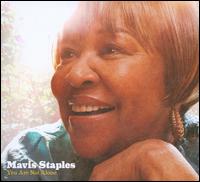 Mavis Staples got hold of Jeff Tweedy (or vice versa) and the two lifted each other on a great record this year.  The title song, written by Tweedy,  is emblematic of the worth of this joint venture.
Inspirational Verse:  "A broken home, a broken heart, isolated and afraid, open up, this is a raid, I wanna get it through to you, you're not alone."
Audio clip: Adobe Flash Player (version 9 or above) is required to play this audio clip. Download the latest version here. You also need to have JavaScript enabled in your browser.
11. Baby Birch–Joanna Newsom
This year we received a majestic three-disc album from Joanna Newsom and then caught and were enraptured by her performance in July at the Lobero.  Newsom's talent, compositions and delivery are awe-inspiring.  She is this generation's enfante terrible.  She's also not the first you think of when you think of songs of the year because of her song-lengths and complex and difficult compositions.  But we couldn't keep her off the list.  Baby Birch is representative of Newsom's great songs and at 6:22 takes off and cries pop-song wolf.
Inspirational Verse:  ""When it was dark, I called and you came, When it was dark, I saw shapes, When I see stars, I feel, in your hand, and I see stars, and I reel, again."
Audio clip: Adobe Flash Player (version 9 or above) is required to play this audio clip. Download the latest version here. You also need to have JavaScript enabled in your browser.
12. Odessa–Caribou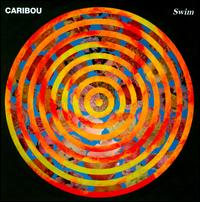 Caribou offered up post-modern, re-imagined disco with aplomb this year.  Their song, Odessa, set the standard in that genre despite its downcast lyrics. On Odessa we hear their updated disco with added squawking-vocal effects, scratch- guitar, and polyrhythmic triangle/cowbell/wood playing, and all anchored by a bounteous bassline.
Inspirational Verse:  "Taking it slow, saving up, before she knows it, all I ask before she goes home, she's tired of crying, and sick of his lies, she' s suffered him for far too many years of her life."
Audio clip: Adobe Flash Player (version 9 or above) is required to play this audio clip. Download the latest version here. You also need to have JavaScript enabled in your browser.
13. The Mermaid Parade–Phosphorescent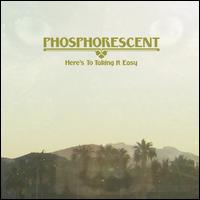 Phosphorescent delivered a phenomenal album this year, and though there were some other song contenders from "Here's To Taking It Easy," the song, The Mermaid Parade, paraded its wares more than the other song-floats.
Inspirational Verse:  "Now our hearts were on fire, Only two weeks ago, And our bodies were like live wires, Down on the beach in Mexico, But I came back to this city, And you stayed home in LA, And then our two years of marriage, In two short weeks somehow just slipped away."
Audio clip: Adobe Flash Player (version 9 or above) is required to play this audio clip. Download the latest version here. You also need to have JavaScript enabled in your browser.
14. Blood--The Middle East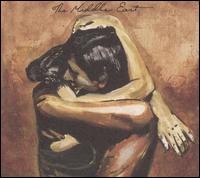 We were presently surprised when we caught Australia's The Middle East open at shows on consecutive nights in April.  Their live act throws strikes right down the middle, and we were duly impressed.  Especially impressive is their song Blood and it's tales of lives and loss and resolve.  But Blood must be seen live to fully appreciate it.  There are moments in the song when they even match Arcade Fire's grandeur with their horns and strings blazing.  We especially like the spectral chorus beginning at 3:24.
Inspirational Verse:  "And you'll find somebody you can blame, and you'll follow the creek that runs out into the sea, and you'll find the peace of the Lord."
Audio clip: Adobe Flash Player (version 9 or above) is required to play this audio clip. Download the latest version here. You also need to have JavaScript enabled in your browser.
Check it out live:
15. Starting Over–Typhoon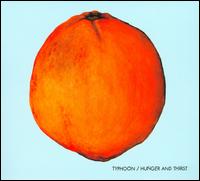 This large and dynamic Oregon band came out of nowhere this past summer and stormed onto our jukebox. Opening song, Starting Over, started the proceedings well with its sparseness, harmonies (at 1:21 for example), entry of the horns (at 2:06) and build, and then abrupt back-off.  Dynamism.
Inspirational Verse:  "I left the car running, in the case that I hear, the cavalry coming"
Audio clip: Adobe Flash Player (version 9 or above) is required to play this audio clip. Download the latest version here. You also need to have JavaScript enabled in your browser.
For added effect, check out the video of the band performing the song below.
16. What's In It For?–Avi Buffalo
We caught the young and inventive band, Avi Buffalo, in April at the late, great Jensen's Main Stage.  Their songs feature complex, extraordinary chords and key changes, with Shins-esque vocals thrown in intermittently and superb musicianship that belies their young ages.  There are a bevy of great songs on their eponymous debut record, but What's In It For? gives a great glimpse of this band and into its future.
Inspirational Verse:  "I can read but I won't if I'm sleeping here without you."
Audio clip: Adobe Flash Player (version 9 or above) is required to play this audio clip. Download the latest version here. You also need to have JavaScript enabled in your browser.
17. Change of Time–Josh Ritter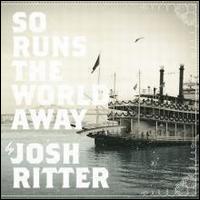 Josh Ritter riddled the musical ranks with another round of well-wrought songs with the release of his album, "So Runs the World Away."  Change of Time is our pick of the Ritter song litter from that record.
Inspirational Verse: "I had a dream last night, and when I opened my eyes, your shoulder blade, your spine, were shorelines in the moon light."
Audio clip: Adobe Flash Player (version 9 or above) is required to play this audio clip. Download the latest version here. You also need to have JavaScript enabled in your browser.
>18. Don't Do It–Sharon Van Etten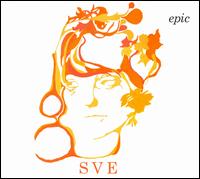 As we said above, we were smitten by Van Etten in between courses at Thanksgiving.  We love this epic song from her album "epic."  Van Etten holds great promise for the future, and we will be sure to keep track of her.  Don't Do It smacks of a desperate plea to a downtrodden soul ("Look me in the eyes, say you can't do it").  Van Etten sings well of the pain and frustration, ultimately ending in resigned resolve ("I wish I could make you right").  And all the while, the song builds and builds.
Inspirational Verse:  "Want to take you outside, want to show you the sky, to remind you why you shouldn't."
Audio clip: Adobe Flash Player (version 9 or above) is required to play this audio clip. Download the latest version here. You also need to have JavaScript enabled in your browser.
19. Hannah--Freelance Whales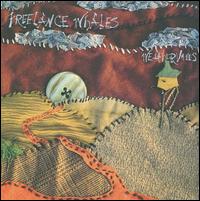 We are partial to all things Hannah, and so were immediately drawn to this musical confection.  We caught Freelance Whales at Jensen's Main Stage earlier this year, and though they had good stage presence, they've got some originality yet to invent.  But it's hard not to like the bouncy gem of a song, Hannah.
Inspirational Verse:  "And if you're partial to the night sky, if you're vaguely attracted to rooftops."
Audio clip: Adobe Flash Player (version 9 or above) is required to play this audio clip. Download the latest version here. You also need to have JavaScript enabled in your browser.
20. Cloudy Shoes–Damien Jurado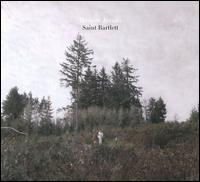 We treasured this year's Damien Jurado record, "St. Barlett," which was produced with authority by Richard Swift.  And the opener, Cloudy Shoes, kicked things off perfectly.  We love the Flaming Lips-meets-Lennon musical landscape.
Inspirational Verse:  "One day you will be taller, taller than the sky, until that day you will be, here with us below."
Audio clip: Adobe Flash Player (version 9 or above) is required to play this audio clip. Download the latest version here. You also need to have JavaScript enabled in your browser.
21. Dance Yrself Clean–LCD Soundsystem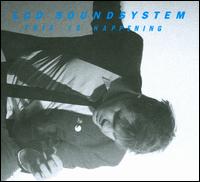 LCD Soundsystem put out probably its best album, "This is Happening," with the threat that it would be their last.  We'll see about that.  The album had a bountiful song list, but we favored the comparatively open and spare Dance Yrself Clean that segued into a great dance song.
Inspirational Verse:  "Every night's a different story, it's a thirty car pile-up with you, everybody's getting younger, it's the end of an era, it's true."
Audio clip: Adobe Flash Player (version 9 or above) is required to play this audio clip. Download the latest version here. You also need to have JavaScript enabled in your browser.
22. Mixtape–Tift Merrit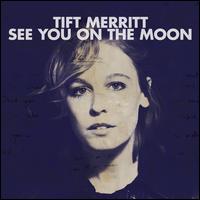 Tift Merrit merits serious musical attention.  She's delivered great records and songs for a decade and gone somewhat unsung recently after an early round of notoriety.  Her latest record, "See You On The Moon," is filled with great songs, her veritas voice, and a warm sound provided by Producer Tucker Martine (not to mention Jim James' harmony vocals on a cut or two).  We naturally glommed onto the song Mixtape from the record.  What music-geek wouldn't love a song relating a relationship to a musical mix-tape?  Merrit and Martine give the song a Muscle Shoals sound that is rolling, gentle and soul-infused.  Bravo!
Inspirational Verse:  Because the whole song smacks of our lives, we couldn't isolate just one verse, so below is the entire song.
"You, how did you get so wise?
I take the advice I find in your eyes.
Me, I've been waiting outside
Most of my life,
Oh like a rare b-side.
I'm just making you mixtapes with homemade covers.
Analog to show we're lovers,
And here under the jacket folds inside,
I've taped my heart for you to find.
To find the perfect way,
Which album to say,
I la la love you.
With this plastic cassette,
It's not finished yet,
It's gonna tell you slowly.
I'm just making you mixtapes with homemade covers.
Strings and drawings show we're lovers,
When you're driving around in the summertime,
To hear again, just press rewind.
Rewind, the world comes to an end,
Turns over again,
Another 1000 times.
But me, I'll be the same.
No, I never change,
Oh, like a rare B-side.
I'll be making you mixtapes with homemade covers.
Analog to show we're lovers,
So much rock and roll love in a plastic case,
Play it loudly, see my face.
I'm just making you mixtapes with homemade covers,
Mazzy Star, Donovan's "Colors",
Just an audio love letter painted blue,
I spent all day making for you.
Audio clip: Adobe Flash Player (version 9 or above) is required to play this audio clip. Download the latest version here. You also need to have JavaScript enabled in your browser.
23.  Further–Correatown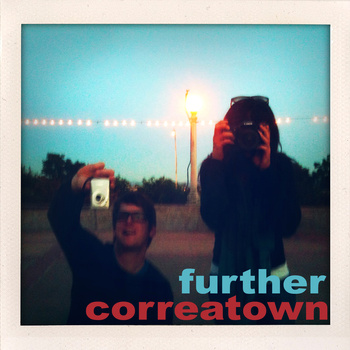 We have known the talented Angela Correa for a decade, first encountering her in duet with the equally talented Tom Brosseau and in their collaboration, Les Shelleys.  Correa has also produced some great songs solo (Paper Airplanes, etc.) and under the rubric "Correatown."  In October, Correatown released the song Further, which is the first song off of a phenomenal new album ("Pleiades") that will be released in 2011.  Angela and Les Shelleys have previously played in the folk/country/standards space so Further caught us off-guard.  Correatown has gone back to the analog-synth sound of the 80s (think The Sundays) and crafted a great song and record that pays tribute and elevates anew the genre.
Inspirational Verse: "We have a fascination with the darkness, although we're standing in light, we have the strongest sense of kindness, but still we can't treat our own selves right, we have so much love but we need so much more."
Audio clip: Adobe Flash Player (version 9 or above) is required to play this audio clip. Download the latest version here. You also need to have JavaScript enabled in your browser.
24. Heart to Tell–The Love Language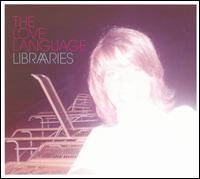 We caught The Love Language when they opened up for Local Natives, and were immediately in love with their live language.  They put on an emphatic show live and introduced us to an entourage of fine songs, not least of which is the song Heart to Tell.
Inspirational Verse:  "I need a flame and she's a water bearer, now I'm rubbing sticks out in the rain, well it's just trial and error."
Audio clip: Adobe Flash Player (version 9 or above) is required to play this audio clip. Download the latest version here. You also need to have JavaScript enabled in your browser.
And check out a gratuitous video of the song live.
25.  Open Your Doors–Hosannas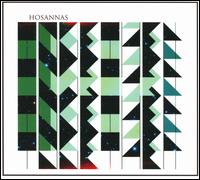 We couldn't keep an additional Hosannas song off our Top Songs list, and this song is a bookend of sorts to our #4 song, the Hosannas' When We Were Young. Instead of the Joy Division gestalt of that song, Open Your Doors opens with Satie-like piano notes that also echo Debussy's "Preludes."  And then the direct, haiku-like lyrics and the Laws brothers' harmonies are added.  And then the glorious horns enter.  And finally Pinback-like guitar work is added to the mix.  A beauty.
Inspirational Verse:  "Now I am sure, our future here requires you endure, I have always been inspired by your never-ceasing fire."
Audio clip: Adobe Flash Player (version 9 or above) is required to play this audio clip. Download the latest version here. You also need to have JavaScript enabled in your browser.
26.  Cosmic Love (Short Club Remix)–Florence and the Machine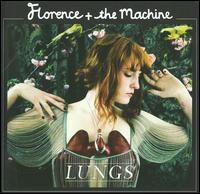 Florence and her Machine have had their way with the musical world this year, diving deep into the Kate Bush/Bjork source.  She wowed us with her performances on the awards shows and elsewhere, and her song, Cosmic Love, which was given a great twist by Short Club on this version.  Check it out.
Inspirational Verse:  "The stars, the moon, they have all been blown out, you left me in the dark, no dawn, no day, I'm always in this twilight, in the shadow of your heart."
Audio clip: Adobe Flash Player (version 9 or above) is required to play this audio clip. Download the latest version here. You also need to have JavaScript enabled in your browser.
27. On Melancholy Hill–Gorillaz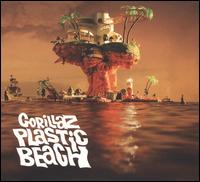 Gorillaz ganged up on the musical world this year with their great and garrulous record, "Plastic Beach."  Though it was hard to pick our favorite song off the album, we'll go with the soulful melancholy of On Melancholy Hill.
Inspirational Verse:  "Up on melancholy hill, there's a plastic tree, are you here with me? Just looking out on the day of another dream, where you can't get what you want, but you can get me."
Audio clip: Adobe Flash Player (version 9 or above) is required to play this audio clip. Download the latest version here. You also need to have JavaScript enabled in your browser.
28. Coquet, Coquette–Of Montreal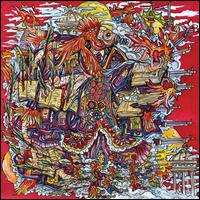 Of Montreal wowed as usual with their stellar album, "False Priest," their 14th.  Our pick of the song-litter was the coquettish, bass-cavalcade, Coquet, Coquette.  Turn up the bass and let 'er rip.
Inspirational Verse:  "I don't want to catch you with some other guy's face under your eyelids, something must be wrong, you give me emotional artifacts that can find no purchase."
Audio clip: Adobe Flash Player (version 9 or above) is required to play this audio clip. Download the latest version here. You also need to have JavaScript enabled in your browser.
29. Tom Cruz–Plants and Animals
Plants and Animals released their album  "La La Land" this year, resulting in our being planted in our musical chair a good part of the year with this album on repeat.  Record opener, Tom Cruz, is a fine introduction to this record, with its slow rise to anthem proportions.  If this band can find a lyricist or seriously hone their wordsmithing skills, Plants and Animals will grow big.  Their music and vocals are that good.
Inspirational Verse:  "My enemies are helping me, my enemies are changing me."
Audio clip: Adobe Flash Player (version 9 or above) is required to play this audio clip. Download the latest version here. You also need to have JavaScript enabled in your browser.
30.  Norway–Beach House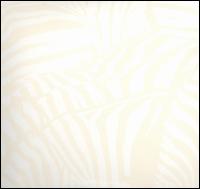 We caught Beach House live in Santa Barbara in mid-April, and felt the band was beached and bloated despite their only being a duo.  Until they add other members, we recommend they stay at home and continue to write stellar songs, such as Norway, off of their critically acclaimed "Teen Dream" album.  We love the woozy guitar and drums sound.
Inspirational Verse:  "Where you thinking that you gotta run to now, with the beating of a tiny heart? Hang on to the things that you're supposed to say, billions of stars they open to your fate."
Audio clip: Adobe Flash Player (version 9 or above) is required to play this audio clip. Download the latest version here. You also need to have JavaScript enabled in your browser.
31. Big Jet Plane–Angus and Julia Stone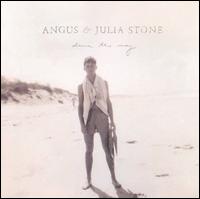 Siblings Angus and Julia Stone delivered a soulful album this year with "Down The Way".  One of the catchier songs off that record was Big Jet Plane, which featured a rare (for this duo) bounding bass line that properly propelled and relayed a jet-fueled relationship.
Inspirational Verse:  "Gonna take her for a ride on a big jet plane."
Audio clip: Adobe Flash Player (version 9 or above) is required to play this audio clip. Download the latest version here. You also need to have JavaScript enabled in your browser.
32. Self!–Deep Cotton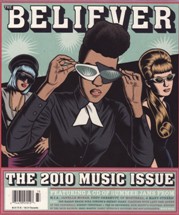 Deep Cotton took us by surprise with their hilarious and poignant song Self! that led off this year's Believer Magazine Music Issue.  With a tip of the musical hat to the Tom Tom Club, the Wondaland crowd delivered yet again.
Inspirational Verse:  "Self! Extra points if your shadow hasn't put in for a transfer…Self! Extra points if you thought this game was going to end differently now, with two children, a house, and an electric car."
Audio clip: Adobe Flash Player (version 9 or above) is required to play this audio clip. Download the latest version here. You also need to have JavaScript enabled in your browser.
33. The Weekenders–The Hold Steady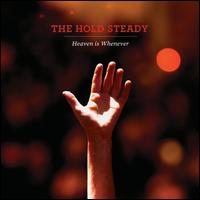 2010 marked the first time we succumbed to the hold of The Hold Steady.  Their fine record, "Heaven is Whenever," was released and the subtle maturation of the band and its sound on the record finally took us in.  We particularly liked The Weekenders with its tale and big chorus and harmonies.
Inspirational Verse: "So if it has to be a secret, then I guess that I can deal with it, God only knows it's not always a positive thing, to see a few seconds into the future, and if you swear to keep it decent, then yeah I'll come and see you, but it's not gonna be like in romantic comedies, in the end I bet no one learns a lesson."
Audio clip: Adobe Flash Player (version 9 or above) is required to play this audio clip. Download the latest version here. You also need to have JavaScript enabled in your browser.
34.  And the World Laughs With You–Flying Lotus (with Thom Yorke)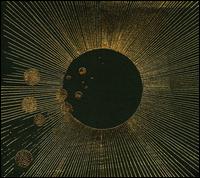 Flying Lotus dominated the electronica genre this year.  Thom Yorke of Radiohead joined the proceedings for And The World Laughs With You.
Inspirational Verse:  "I need to know you're out there, need to know you're listening."
Audio clip: Adobe Flash Player (version 9 or above) is required to play this audio clip. Download the latest version here. You also need to have JavaScript enabled in your browser.
35.  I Think Ur a Contra–Vampire Weekend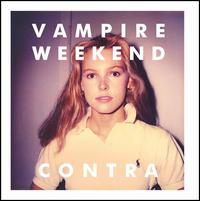 We had the misfortune of catching Vampire Weekend live in a small club late last year.  Simply put it was amongst the most disappointing shows of this or any other year.  We, like everyone, loved their first record and its worldly pop sounds.  Unfortunately, the vampires had clearly had their way with this band live, and the lifeless show left us deadened to the band and predicting a slumping sophomore record in 2010.  And for the most part we stand by that prediction.  Their second record, "Contra," was for us a re-tread and mere shell of the first record (Horchata? Really, guys?  Come on!).  No matter how much we dis-liked the record, however, we couldn't dismiss the song, I Think Ur a Contra, which got stuck in our craws.
Inspirational Verse:  "My revolution thoughts, your little arrows of desire, I want to trace them to the source, and the wire."
Audio clip: Adobe Flash Player (version 9 or above) is required to play this audio clip. Download the latest version here. You also need to have JavaScript enabled in your browser.
36. Away from Home (live on State Street)–Honey Child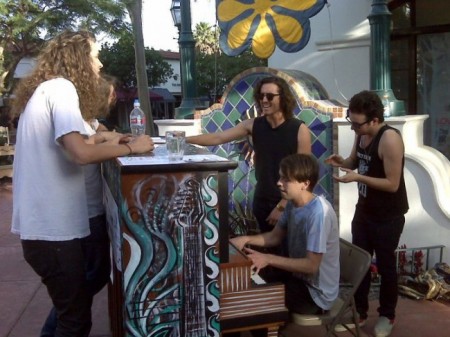 One of the most enjoyable and uplifting performances of the year was the seemingly impromptu version of LA band, Honey Child's, Away from Home, performed live on State Street. This rave version, done live with just piano and group vocals, was sensational.
Inspirational Verse:  "You can't embrace my call, break my heart and break my soul tonight."
37.  I Heart California–Admiral Radley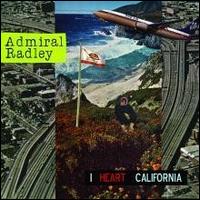 We loved this ode of sorts to California by the newly formed Admiral Radley (consisting of Jason Lytle of Grandaddy and other bands' refugees).
Inspirational Verse:  "I am California… yeah, ice tea in my hair, drugs fall out of diaper bags, as Midwesterners stare."
Audio clip: Adobe Flash Player (version 9 or above) is required to play this audio clip. Download the latest version here. You also need to have JavaScript enabled in your browser.
38. Swimming–Breathe Owl Breath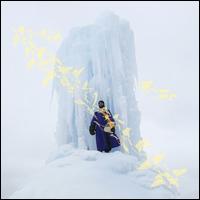 We had not heard this Michigan band until this year, but are thankful to finally meet Breathe Owl Breathe's acquaintance thanks to their new record,  "Magic Central."  We loved their song Swimming, with its arresting musical anodyne and sigh for simpler times.   It also hearkens back to one of our favorite bands, Little Wings, and its leader, Kyle Field.
Inspirational Verse:  "Somewhere in the well-kept secrets, I'll never tell where the rope swing is, where to hold on, where to let go, you'll never hit bottom, you'll never grow tired, of this wonder, you're underwater."
Audio clip: Adobe Flash Player (version 9 or above) is required to play this audio clip. Download the latest version here. You also need to have JavaScript enabled in your browser.
39. Fuego–Bomba Estereo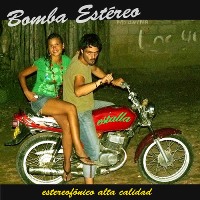 Smokin' five-piece Colombian band, Bomba Estereo, fired up the airwaves this year (though their album, "Blow Up," was technically released in 2009) with their mix of traditional Caribbean rhythms, Brazilian and Jamaican music. Fuego is an excellent example of this band's multiple layers and influences, with reggae featured prominently and Liliana throwing American hip-hop lyrics over the top.  It'll get you movin'.
Inspirational Verse:  "Que aquí viene Bomba Estéreo, viene con too', chapeta reggae music, cumbia y folclor, ¡C'mon!, que es un poder que, es una bomba atómica, un poco de folclor con música electrónica."
Audio clip: Adobe Flash Player (version 9 or above) is required to play this audio clip. Download the latest version here. You also need to have JavaScript enabled in your browser.
40.  Tightrope–Janelle Monae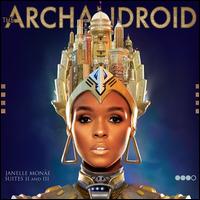 Saving one of the best for last, Janelle Monae lit America up this year with her album "The ArchAndroid."  With assists along the way from Outkast and Diddy, Monae has developed into the shining light in the current pantheon of American soul music.  Check out her stunning performance of Tightrope on the Letterman Show.