July, 2014 Archives
by Lefort in Music
This year's breakout duo, Sylvan Esso, have been trending higher and higher amongst the listening cognoscenti.  Last night they let a broader audience in on their secret by making their TV debut on The Tonight Show and performing their superb song, Coffee.  Questlove added superb analog drumming to the proceedings.  We love the minimalistic approach on this song in which melody and lyrics are given air to properly breath.  Check it out below.
Sylvan Esso will continue to tour through the winter, and you can check out the dates HERE.
by Lefort in Music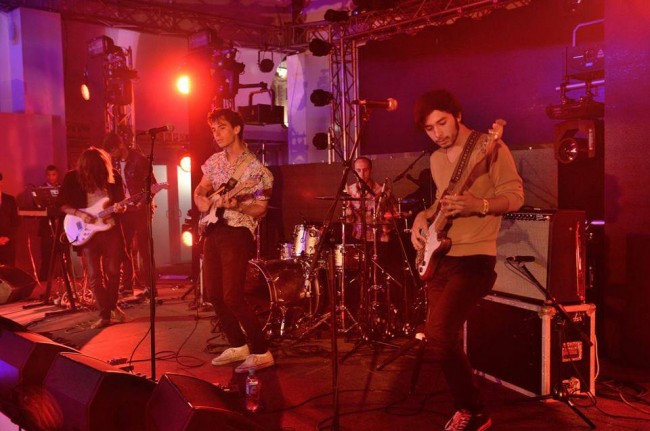 While driving around in the Spring listening to KCRW, we were immediately mesmerized by a song (Moments) by LA's own newish band, De Lux.  And then…life and memory-lapse.  So we were grateful for the reminder yesterday when the band appeared on KCRW's Morning Becomes Eclectic.  Check out first  Moments below, and if you like what you see and hear, then go below to watch the entire set on KCRW.  KCRW is correct that the band resembles Talking Heads at times, but more importantly we hear early 80s Brit-bands A Certain Ratio, The Associates and a bit of Public Image Ltd. (KCRW also cites The Rapture as an influence.  Not to be snarky, but really?  When did The Rapture become a worthy benchmark?  Puh-lease).
Regardless, we like what we hear in De Lux.  They've got a signature sound and style that is far more than the sum of their influences.  KCRW likes 'em so much they're having them kick off their Made in LA Music series at the Hammer Museum tomorrow (for free).
by Lefort in Music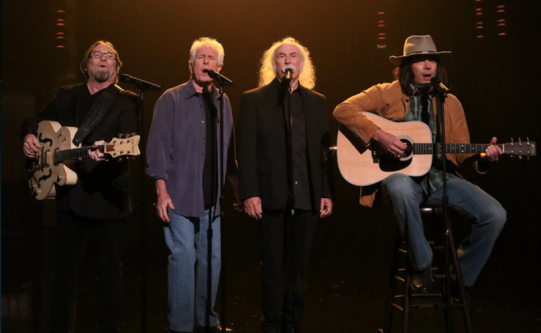 So we go away for a couple weeks with the Kanye, Iggy, bla, bla, blogosphere blaring in our ears and eyes, only to return to…yep, more of the astoundingly ignoble Iggy Azalea.
Thankfully, this version of Iggy came in the form of Jimmy "Neil Young" Fallon and Crosby, Stills & Nash for a "CSN&Y" tongue-in-cheek cover of Azalea's asinine hit Fancy.  Watch below as Jimmy/Neil opens the song and is then joined by CSN.  After the fanciness, watch as CSN regaled on a beautiful rendering of their archetypal Teach Your Children, followed by their superb So Begins the Task.  Stephen Stills' singing and the guitar-play on the latter song are particularly touching.