March, 2019 Archives
by Lefort in Music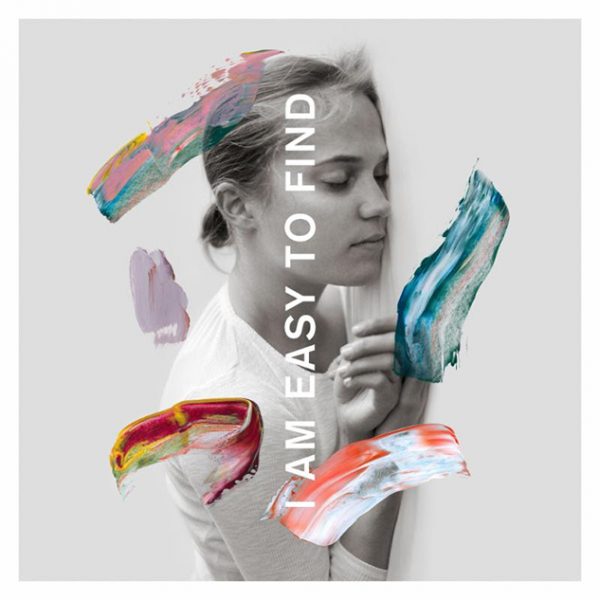 Anybody who has read these pages knows we are huge fans of The National. From the day we started this modest enterprise (nearly nine years ago) we have written incessantly about the band. In the process, we have found that young and old have loved and revered the band. Apparently we have published 157 posts on the band. Such is our ardor. And here we go again. Momentus news came today in the form of a new song from The National, with the promise of new 16-track album and film and gigantic tour to follow. There is joy in Mudville.
On May 17th, The National will release I Am Easy To Find  on 4AD . I Am Easy To Find evidently evolved out of a collaborative effort with Academy Award-nominated film director Mike Mills (not the R.E.M. Mike Mills, but instead the director of 20th Century Women, Beginners and countless music videos and commercials). Mills has apparently produced a short film (starring Academy Award Winner Alicia Vikander) inspired by the album and to be released with music by The National.
Today the band gives us a good flavor for the album with its opening track, You Had Your Soul With You, which you can listen to below. To our ears its the usual great composite sound we've come to expect from the band except that around the 2:00 mark the band backs off, strings (evidently featured prominently throughout the new album along with choir) hit the fore and the voice of Bowie-bandmate Gail Ann Dorsey then takes center stage before Matt Berninger joins back in on harmony. The female solo vocal is unprecedented in the band's discography and it may take some getting used to (due respect, but we will take Berninger's baritone any day). But we can appreciate the desire to evolve, branch out and include others. We look forward to hearing other similar female contributions to the album, in particular the incredible Sharon Van Etten, our fave (Irish) singer-songwriter Lisa Hannigan, the uber-talented Kate Stables of This Is the Kit, and others.
After the song (and Mills' trailer for his film featuring unreleased fan-fave song Rylan), check out the song's lyrics, the album's tracklist (we can't wait to hear Not In Kansas) and the band's tour dates. And you can get tickets to all of The National's upcoming dates here.
You Had Your Soul With You
"You had your soul with you
I was in no mood
Drift away and I could forget
I had only one last feather left
I wore it on the island of my head
I had only one thing to do and I couldn't do it yet
You felt like heaven stood up in you
You said love fills you out
It moves you from the skeleton and pulls you around
I got it worse than anyone else
And I just can't find a way to forgive myself
I had only one thing left and I couldn't see it yet
I have owed to my heart every word I've said
You have no idea how hard I died when you left
If I yield to my trances, will I get up close again?
I had only one thing to do and I couldn't do it yet
I had only one thing left and I couldn't see it yet
You had your soul with you
I was in no mood
You had your soul with you
I was in no mood"
I Am Easy To Find tracklist:
You Had Your Soul With You
Quiet Light
Roman Holiday
Oblivions
The Pull Of You
Hey Rosey
I Am Easy To Find
Her Father In The Pool
Where Is Her Head
Not In Kansas
So Far So Fast
Dust Swirls In Strange Light
Hairpin Turns
Rylan
Underwater
Light Years
The National on Tour:
4/16 – Paris, FR @ Olympia SOLD OUT
4/18 – London, UK @ Royal Festival Hall SOLD OUT
4/22 – New York, NY @ Beacon Theatre SOLD OUT
4/24 – Toronto, ON @ Roy Thomson Hall SOLD OUT
4/26 – Los Angeles, CA @ Orpheum Theatre SOLD OUT
6/11 – Philadelphia, PA @ Mann Center*
6/12 – Brooklyn, NY @ Prospect Park Bandshell*
6/15 – Manchester, TN @ Bonnaroo
6/16 – Atlanta, GA @ Coca-Cola Roxy*
6/17 – St Augustine, FL @ St Augustine Amphitheatre*
6/19 – Washington, DC @ The Anthem*
6/20 – Portland, ME @ Thompson's Point*
6/21 – Montreal, QC @ Place des Arts
6/22 – Hamilton, ON @ Pier 8**
6/24 – Columbus, OH @ Express Live*
6/25 – Ann Arbor, MI @ Hill Auditorium*
6/26 – Indianapolis, IN @ Lawn at White River*
6/28 – Chicago, IL @ Northerly Island**
7/10 – Manchester, UK @ Castlefield Bowl
7/12 – Madrid, ES @ Mad Cool Festival
7/13 – London, UK @ Hyde Park
7/15 – Frankfurt, DE @ Jahrhunderthalle
7/16 – Hamburg, DE @ Stadtpark
7/18 – Rättvik, SE @ Dalhalla
8/4 – Waterford, IE @ All Together Now
8/6 – Glasgow, UK @ Summer Nights at the Bandstand
8/7 – Glasgow, UK @ Summer Nights at the Bandstand
8/9 – Sicily, IT @ Ypsigrock
8/10 – Budapest, HU @ Sziget Festival
8/11 – Buftea, RO @ Summer Well
8/14 – Paredes de Coura, PT @ Paredes de Coura
8/16 – Hasselt, BE @ Pukkelpop
8/16 — 8/18 – Biddinghuizen, NL @ Lowlands
8/18 – Hasselt, BE @ Pukkelpop
8/28 – Vancouver, BC @ Deer Lake Park**
8/29 – Seattle, WA @ Marymoor Park**
8/30 – Portland, OR @ Edgefield**
9/1 – Stanford, CA @ Frost Amphitheater**
9/2 – Los Angeles, CA @ Greek Theatre**
9/3 – Phoenix, AZ @ Comerica Theatre**
9/5 – Odgen, UT @ Ogden Amphitheater**
9/8 – Santa Fe, NM @ Santa Fe Opera House**
9/10 – Austin, TX @ 360 Amphitheatre**
9/11 – Houston, TX @ White Oak Music Hall**
11/25 – Warsaw, PL @ Torwar Hall
11/26 – Berlin, DE @ Columbiahalle
11/27 – Berlin, DE @ Columbiahalle
11/29 – Copenhagen, DK @ Royal Arena
12/1 – Bochum, DE @ Ruhrcongress
12/2 – Cologne, DE @ Palladium
12/3 – Zurich, SW @ Samsung Hall
12/4 – Munich, DE @ Zenith
12/5 – Stuttgart, DE @ Porsche Arena
*w/ Courtney Barnett
**w/ Alvvays