August, 2018 Archives
by Lefort in Music
Virtually everything that the members of Bon Iver and The National touch turns to musical gold. Both those bands are, for us, at the top of the indie-rock realms. And when their members step out and collaborate with others, more magic ensues. Whether via Bon Iver's Justin Vernon's varied productions or his collaborations in Volcano Choir or Sean Carey's soaring solo recordings, or via The National's Matt Berninger's El Vy project or the Dessner Twins' various projects and productions, these members consistently create fecund musical fields and savory song harvests. Vernon's and Aaron Dessner's new project Big Red Machine is yet another example.
Ramping up a collaboration that began eons ago (via the Big Red Machine song included in the Dark Was The Night fundraiser) Vernon and The National's Aaron Dessner have today released The Big Red Machine's debut album that once again inflames the ineffable (with inevitable f-ables). Vernon and Dessner have repeatedly collaborated before. They founded the Eaux Claires Festival and recently developed (with Bryce Dessner) a new music/artist platform dubbed PEOPLE, which seeks to further artistic collaboration. Now comes Big Red Machine. And we're all in.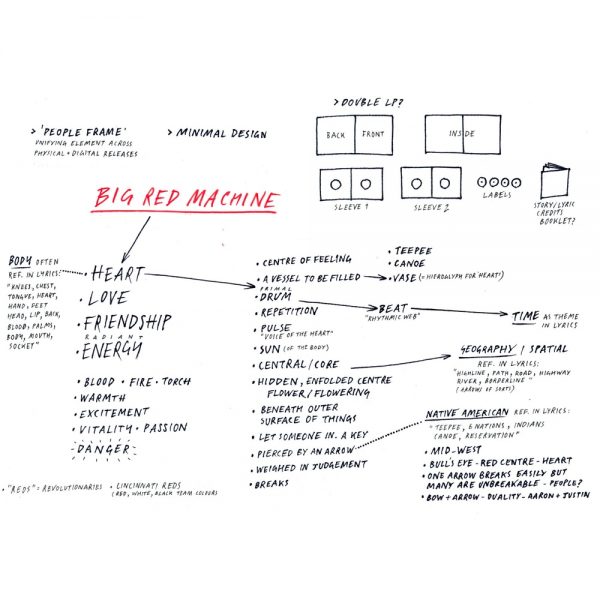 The album reflects both Bon Iver's and The National's recent entreaties to electronica, but still features Vernon's affecting, post-Expressionist lyrics, guitar plenitude and melodies befitting of both bands. The luminous list of participants is similarly impressive: Bryce Dessner, Arcade Fire's Richard Reed Parry, the unjustly unsung Lisa Hannigan, fulgent Phoebe Bridgers, the earth-eclipsing harmonists The Staves, and This is the Kit's Kate Stables.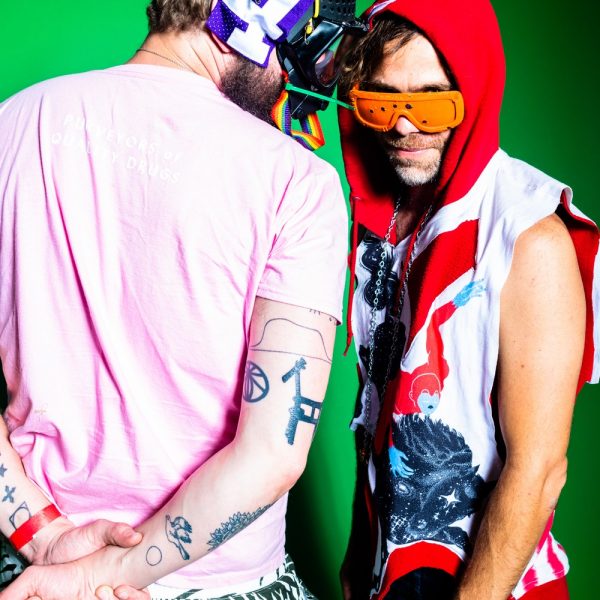 To match the release of their eponymous album, Big Red Machine has delivered videos for three of our favorite songs off the album: Forest Green, Gratitude and the comparatively folkified I Won't Run From It.  Forest Green is a particular highlight, with its emotionally propelling bass-line and Vernon's enigmatic lyrics that can't help but tug the heartstrings. Who doesn't want to give or receive more time? The inventive videos were directed by Eric Timothy Carlson and Aaron Anderson.