March, 2016 Archives
by Lefort in Music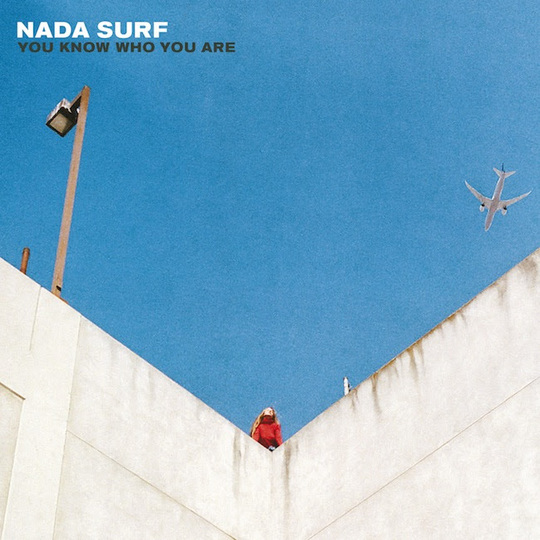 The Nada Surf is up and building in advance of their sweet-sounding new album You Know Who You Are, which will be released tomorrow on Barsuk/City Slang. On Monday night Nada Surf played new track Cold To See Clear on Seth Meyers (watch below, followed by the song's official video) and today have released the official video for Rushing off the album.  Just as with Cold To See Clear, Rushing is quintessential Nada Surf:  chiming, jangling pop masterpieces. While there's nothing new under the Nada Surf sun here, Rushing was co-written with Dan Wilson (Semisonic, Adelle, etc.) and melodically rolls and rushes off of Caws' tongue.  The video was filmed in in Paris (naturalement, mais porquoi?) and depicts a new love at t-minus spontaneous combustion (thankfully very SFW despite the concept). And apparently the band's Matthew Caws likes to watch.
Caws in turn e.e. cummingsed the following about the video: "i've known sarah and emilie barbault for a long time. i did the music for two short films of theirs, a day of lucidity and pleurer des larmes d'enfance. they shot the video for the minor alps song "waiting for you." we'd wanted to make another video together for a long time. the song is about the transporting feeling of new love. i wrote it with dan wilson. we were writing together to see what it would be like, not for nada surf necessarily. it was a really wonderful experience. he has such a great musical and lyrical mind. i was originally hoping that this song would be sung by a woman because while there is (more and more) pressure on men to be attractive, there is still clearly more on women, and this song touches on body-consciousness in the chorus, how the right person can make you forget issues of appearance, and more holistically can pull your mind up out of your body and into a plane of one-ness, of spirit. there's a line about watching the human river go by, when you're not participating or can't find your way in. we had a great day taking the subway all over paris and shooting wherever felt good. it was fun to play for the commuters but i'm sure they were wondering why i wasn't singing a famous song."
Pick up Nada Surf's new album HERE.  The band heads out on a worldwide tour starting next Monday and will make their way to California in May.  Check out the dates and get tickets HERE.
by Lefort in Music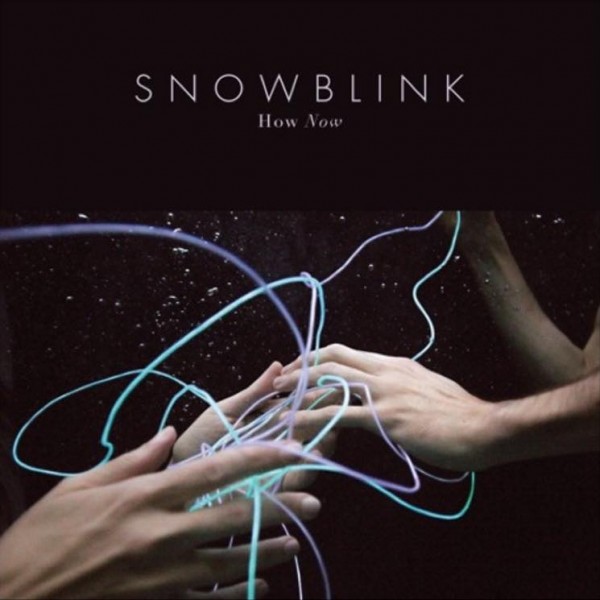 We were big fans of Snowblink's 2012 album Inner Circles. Evidently Snowblink (Daniela Gesundheit and Dan Goldman) met and became fast friends with Lefort-fave (Leslie) Feist at the 2012 Polaris Gala. Fast forward four years and Snowblink and Feist have collaborated on new song How Now, which will be featured on Snowblink's next album to be released later this Spring on Outside Music.  Check out How Now below, which features Feist on the song's mantra-like chorus. How Now (lyrics below) bodes incredibly well for the new album from Snowblink. Stay tuned.
HOW NOW
"Look at you, look at you
Look at you, look at you
Ancient-treetop from the neck-up and newborn-calf in the knees
Will the goodness we have witnessed stay good for centuries?
This is so new, how now!
Look at you, look at you
Honey still hot from the tired bees
Sweet sap weeping from our favorite tree
Tell me will the goodness we have witnessed
stay good like this for centuries ?
You and me, let's get together!
Watch what you call for — all birds have a call
Look at you, look at you
Look at you, look at you"
by Lefort in Music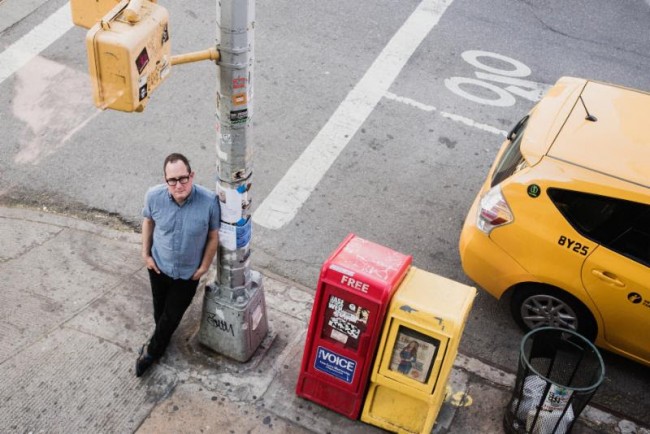 Last year The Hold Steady's ever-crafty and compassionate Craig Finn released a stellar, canyon-deep album entitled Faith In The Future that graced many Best Albums of 2015 lists. Finn then followed with his equally-worthy Newmyer's Roof EP, which will be newly-available this Friday with two added tracks via Partisan Records.  With the album and EP, Finn downshifted and edited musically to focus more on keyboards and other instruments than the Hold Steady's usual (great) electric guitar attack.  Finn's storytelling has never been more affecting than in these solo recordings, and The Wild, the Innocent and the E Street Shuffle mien soundtracks the stories perfectly.
Finn recently aired a new song from the EP entitled Screenwriters School, and it has been set on repeat at Chez Lefort, drawing us in with its somber sounds and evocative lyrics. The song tells of an art/screenwriting school experience at which a cop is shot.  As usual, Finn's lyrics are poetic and haunting. These lines repeatedly scroll through our minds:
"I met this girl and she's a dancer, she said 'hit me one more time'."
"But it's been heard to discern what's a dream and and what's true; there's an officer down at the screenwriters school."
"In The Name of the Father, Anatomy of a Murder, Dog Day Afternoon; came here to make movies, not to shoot something blue."
"My fingernails are falling off, but I keep flipping through."
And then saxophonist Stuart Bogie perfectly closes with a discordant "taps" to thoughtfully lay the song to rest. Songwriting of the highest caliber right there.
Finn has this to say about the song: "Screenwriters School was a song that we had a lot of fun creating while recording Faith In The Future. It changed a lot while we worked on it, and it ended up somewhat different in tone than rest of the record. When we had to make choices about what would make the record track list, this song got cut because it seemed more like a stand alone track. I really love it and I'm excited people are hearing it now. Stuart Bogie's sax playing at the end is especially great."
After listening to Screenwriters School below, check out The New York Times' capture last month of Finn performing the moving Maggie I've Been Searching For Our Son from a recent American Songbook show in NYC. And at bottom check out the new extended EP tracklist.
Newmyer's Roof EP:
1 "Newmyer's Roof"
2 "Three Drinks"
3 "They Know Where I Live"
4 "Extras"
5 "Dennis & Billy"6 "Screenwriters School"
6 "Screenwriters School"
7 "Sometimes SheDoesn't Call Back"