August, 2016 Archives
by Lefort in Music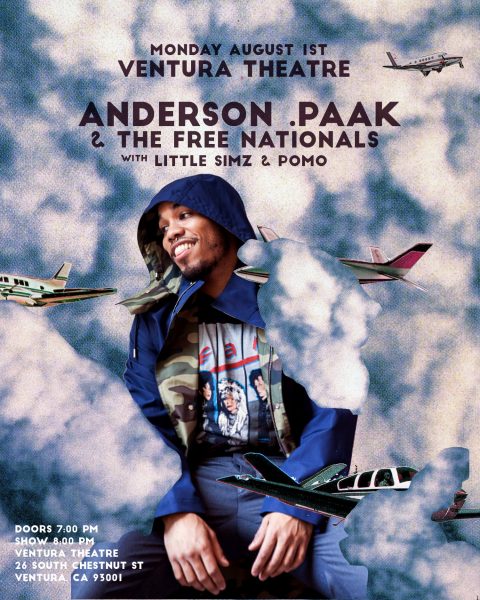 Having grown up in Oxnard, Anderson .Paak came "home" to Ventura with his Free Nationals in support last night, and regaled his family, friends and the souled-out throng with the most energetic, musical and enlivening set we've seen in 2016.  After playing catch-up, we've quickly become huge fans of .Paak and have been anxiously awaiting this concert. Thankfully .Paak did not disappoint. After some majestic miscues and irrational "policy" choices by the Ventura Theater (seriously people, we've got to talk) .Paak came out and immediately made good by unleashing a musical storm to stoke and then quench the audience's fire for his music.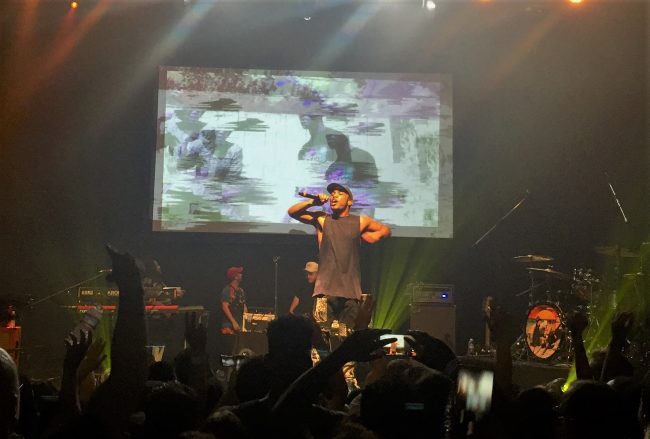 Flowing seamlessly from the opening hip-hop sequence to R&B, rock and jazz elements, and back again, .Paak & The Free Nationals lived up to the worldwide, bubblin' acclaim.  As most know by now .Paak is a gifted drummer who vacillates frequently between microphone and drum-kit during his kinetic sets that feature the full-band aplomb of the Free Nationals. We are all-in on the trend in hip-hop shows towards more musicians and less loops, and this particular band of brothers is the real deal.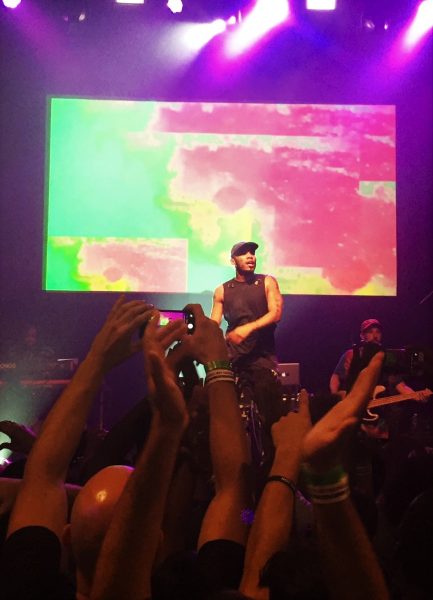 .Paak opened frenetically with the un-released Bubblin', then brought out the band for raging diss-tracks Milk N' Honey and Drugs. One of the highlights of the evening followed with The Season/Carry Me, with its hometown references to strawberry season, the PCH and Chumash, and the crowd singing along in unison. .Paak would go on to perform a perfect mix of songs from his latest album Malibu (one of the Best of 2016) and older album Venice, but also from collaborations with Kaytranada (Glowed-Up) and as a part of duo NXWorries (Suede). New or old songs, .Paak and band delivered them with ferocious and infectious delight. The Ventura crowd was in sync all night, whether in mosh, funk or hip-hop mode (despite the sub-par Ventura Theater sound–that's two or three strikes, depending on how you're counting), and left hoarse from singing along and completely sated.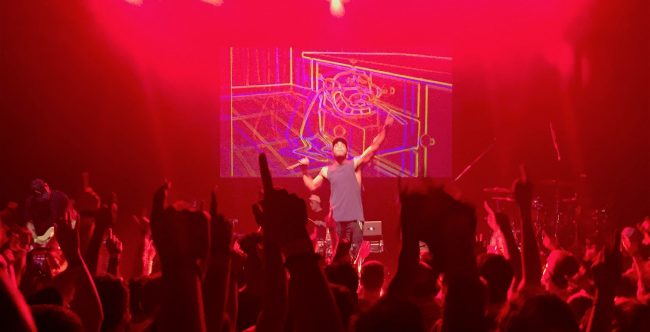 Towards the end of his set, .Paak fittingly brought out family and friends to help him celebrate his triumphant homecoming, but also made sure that the larger crowd felt apart of the celebration. .Paak then closed out the night with his fitting struggle-to-riches anthem, The Dreamer ("Don't stop now, keep dreaming"). There is no doubt about it: there is a lot to celebrate in .Paak's music and live shows. Don't you miss him next time he comes 'round–you can check out dates remaining on his tour HERE.
Photos by Hannah Lefort