February, 2019 Archives
by Lefort in Music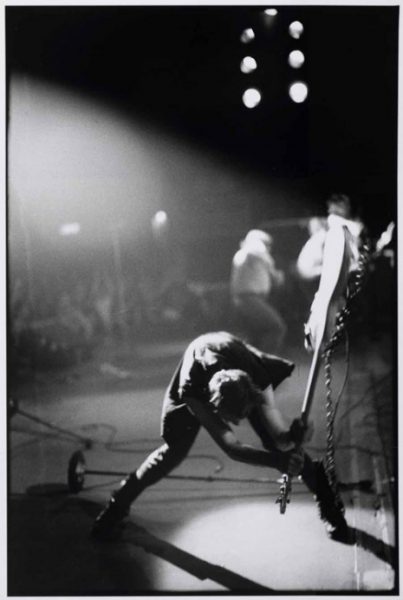 The Clash was simply one of the greatest bands to grace this planet (and nonpareil live). We were in attendance for their second U.S. show ever at the Santa Monica Civic on February 9th, 1979 (nearly 40 years ago), and it was easily the best concert we have witnessed in our lives (and we've seen a few). The Clash raged through the show while still managing to care for their fans. Anything and everything felt possible during and after that show.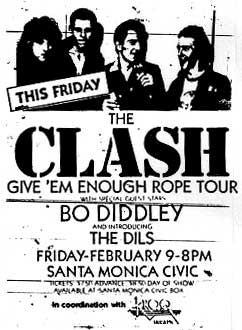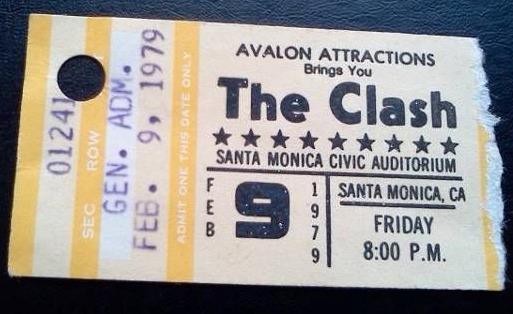 Entire books, movies, encyclopedias, and websites have been devoted to "The Only Band That Mattered." And rightly so.
Today, February 7th, has been designated "International Clash Day", and the City of Los Angeles has rightly adopted the resolution you can read below, joining with the band in proclaiming "we know our rights, and we are not afraid to use them in the fight against hate, tyranny, and ignorance." Well done Los Angeles!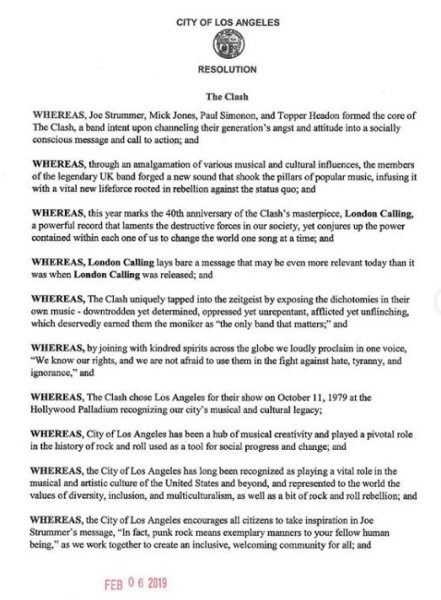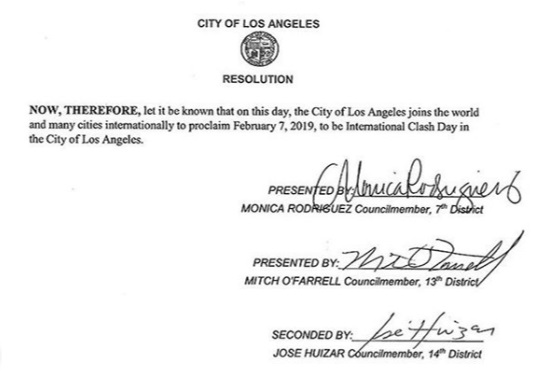 If you haven't ever seen the band, below you can watch a (grainy) video of their incredible performance of The Magnificent Seven on the illustrious Tom Snyder Show.
On International Clash Day, we say long live The Clash, and RIP Joe Strummer!
by Lefort in Music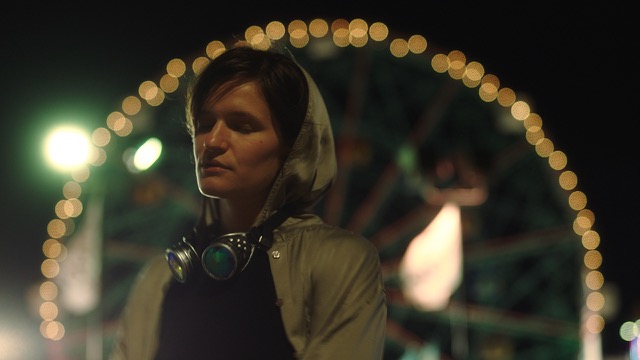 Big Thief's Adrianne Lenker will play Soho on Tuesday night in Santa Barbara. Lenker is a gifted lyricist and guitar player whose solo sound reminds of the ballads of Radiohead as arranged by Iron & Wine and sung by a less-affected Joanna Newsom. In short: she provides a complex and beguiling mix. Lenker's most recent solo album, entitled abysskiss (on Saddle Creek), is highly-acclaimed and is well-represented by the superb song Symbol which you can listen to below. Get thee to Soho tomorrow night!
by Lefort in Music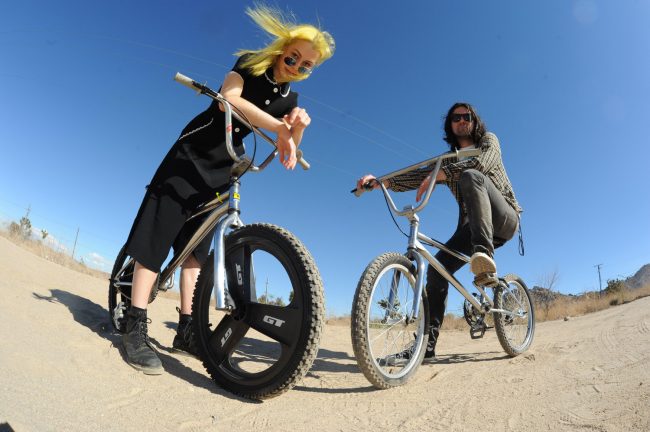 It's been a busy time for Better Oblivion Community , the new
Conor Oberst and Phoebe Bridgers collab. After being delightedly assaulted by their performance on Colbert Wednesday night , surprised by the release of their debut album, and their three-song performance on CBS This Morning, the band subsequently released the official video for their fantastic new song Dylan Thomas.
According to a press release: "Today, the band is sharing the video for the album's lead single, Dylan Thomas, directed by Japanese Breakfast's Michelle Zauner. Speaking on the origins of the clip, Zauner states: "Phoebe Bridgers and Conor Oberst are two of my favorite songwriters and lyricists of our time, so it was an honor to get to work with them on the visuals for their new project together. As always I worked with Adam Kolodny, my DP and creative collaborator to bring this cross between an Eyes Wide Shut LA mansion party and the Great Northern Hotel to life."
Check the video out below:
In addition to the video, tickets went on sale today for their upcoming tour. You can get tix HERE.
And last but should have been first, go listen to the album (on Dead Oceans) HERE. Lyrics to the song is at bottom.
Dylan Thomas
It was quite early one morning
It hit me without warning
I went to see the general speak
I was standing for the anthem
Banners all around him
Confetti mad it hard to see
Put my footsteps on the pavement
Starved for entertainment
Four seasons, a revolving door
So sick of being honest
I'll die like Dylan Thomas
A seizure on the barroom floor
I'm greedy with this private hell
I'll go it alone but that's just as well
These cats are scared and feral
With flag pins on their lapels
The truth is anybody's guess
These talking heads keep saying
The king is only playing
A game of four dimensional chess
There's flowers in the rubble
These weeds are gonna tumble
I'm lucid but I still can't think
I'm strapped into a corset
Climbed in to your Corvette
I'm thirsty for another drink
If it's advertised I'll try it
And buy some peace and quiet
And shut up at the silent retreat
They say you got to fake it
At least until you make it
That ghost is just a kid in sheet
I'm getting used to these dizzy spells
I'm taking a shower at the Bates Motel
I'm getting greedy with this private hell
I'll go it alone but that's just as well